Twintel Careers
Help us shape the future of technology with Twintel's IT jobs in Orange County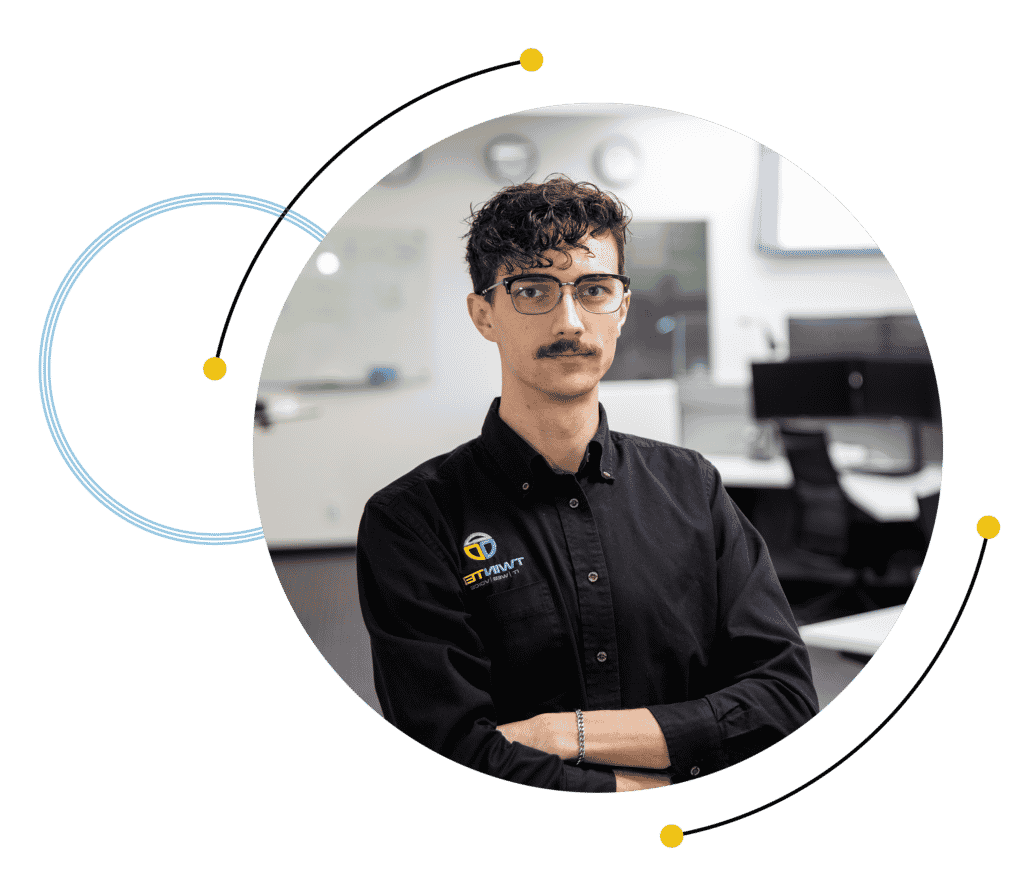 Since its inception, Twintel has been dedicated to helping organizations across various industries maximize their IT capabilities so they can reach their goals.
As an award-winning Managed IT Provider, our secret to success is attributed to the principles of ethos, pathos, and logos that we uphold. These help to promote a winning culture of trust, transparency, and collaboration for all of our IT jobs in Orange County.
Our Culture is

Our Center
At Twintel, we have created a culture that we put at the center of everything we do—fostering collaboration, creativity, and innovation. At its core, our culture reflects the company's commitment to delivering exceptional service and support to its clients.
Focus on Communication
Whether it's regular check-ins, status updates, or feedback sessions, we strive to keep communication channels open and active so there's never a disconnect between team members or departments.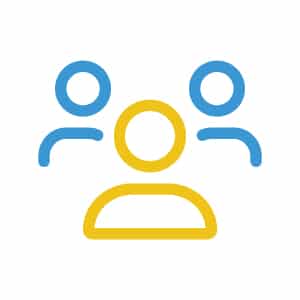 Emphasis on Professional Development
We won't leave you in the dark. We'll make sure you have the resources, training, and opportunities to advance in your career so you can reach your full potential.
Collaboration and Teamwork
A great culture should promote collaboration and teamwork. This includes regular team-building activities and opportunities to work on cross-functional projects.
Client Focus
We strive to take customer service to the next level. Our team is dedicated to providing the best service, support, and solutions to our clients so they can achieve their business goals.
Work-Life Balance
Between flexible schedule options, remote work options, and ample vacation time, we strive to create an environment where our IT jobs in Orange County can find the right balance between professional and personal lives.
Fun and Creative
We make sure our team has plenty of opportunities to get creative and enjoy some downtime with their colleagues whether it's at social events, team-building activities, or moments where individual talents are showcased.
For our culture to be successful, it is guided by a set of core values that help make our team even more awesome. At Twintel, our core values are:
Excellence

Innovation

Integrity

Collaboration

Accountability
Ready To Apply?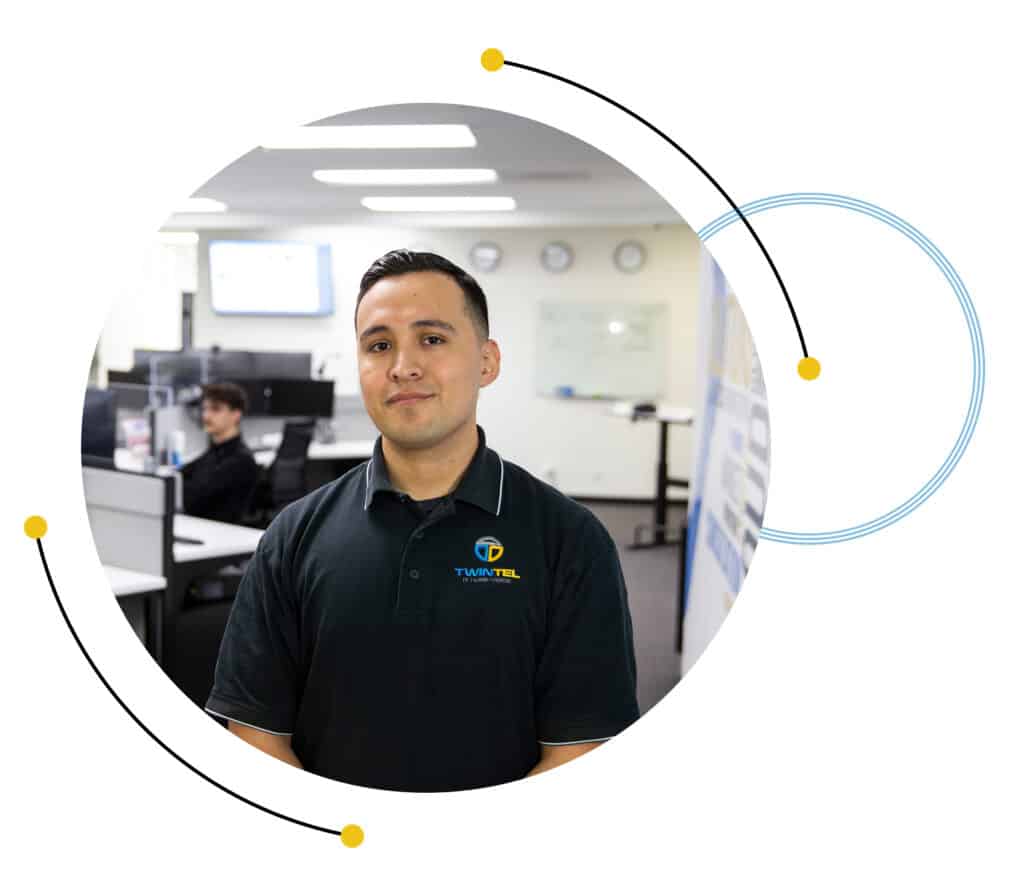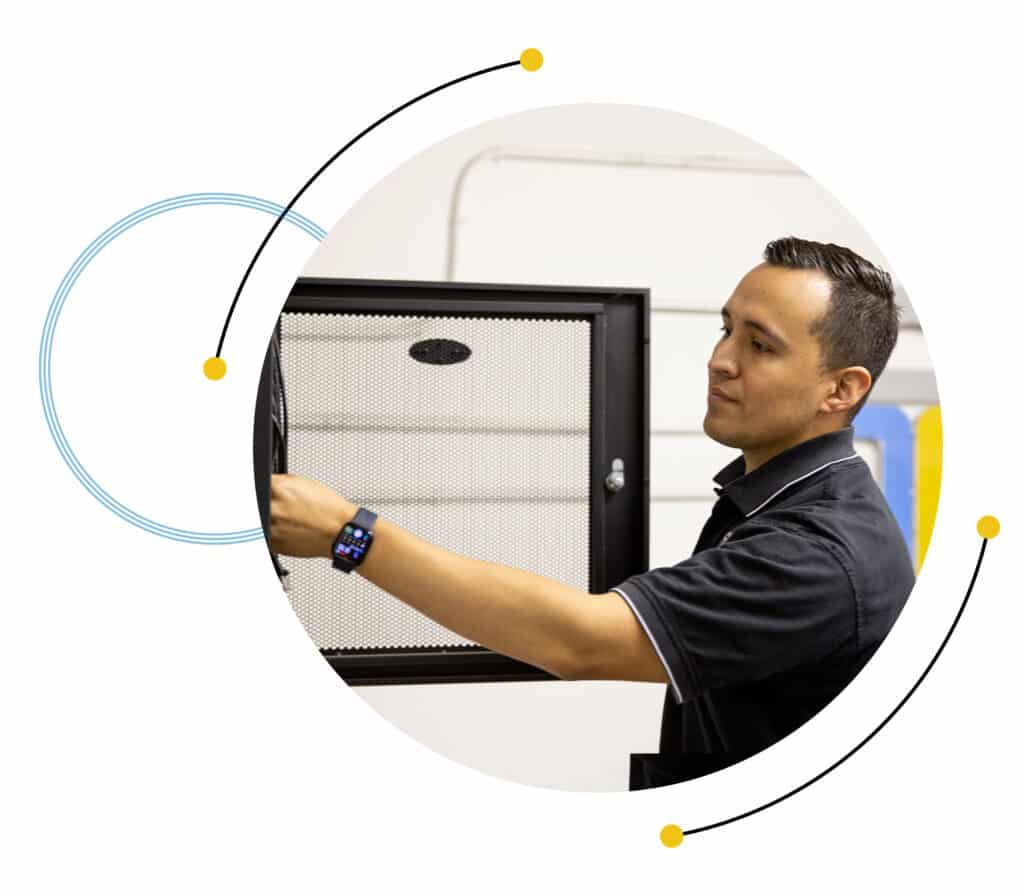 Where We Work
We take pride in having a place to call home for our IT jobs in Orange County, and our office space reflects that. You'll feel right at home in our comfortable and welcoming environment. Our office is the perfect blend of functionality, comfort, and style where we offer the following:
Read More
Private offices, a comfortable lounge area, and multiple meeting rooms for all your needs.

State-of-the-art technology throughout the office, including high-speed internet, cutting-edge software, and the latest hardware for all to use.

A tech center fully equipped with the tools you need to get the job done for provision testing or any other tech needs.
Twintel's Tangible Benefits
Competitive Salary

401K with Employer Match

Health and Dental Plans

Substantial PTO

Flexible work-from-home options

Exciting events

Provided lunches

Available Certification Training covered by Twintel

Plenty of opportunities to grow
Twintel's Intangible Benefits
Supportive and friendly work environment

Personalized approach with staff, and mentorship from experienced staff

High level of communication between all levels of the company

Regular volunteerism opportunities

The "Best Workplace for Innovators"

Open communication
Ready to join one of our available IT job openings? We are always looking for passionate individuals to help us shape the future of technology.
Apply Today