Services
Cybersecurity In Orange County
How does
cybersecurity work?
Organizations like yours are not unaware of the dangers that are posed by hackers, ransomware, malware, spyware, and other criminal tactics. To protect your investment and reputation and to preserve your access to client data and internal workflow, it's critical to have cybersecurity professionals on your side. By leveraging the expertise of IT security specialists, your Orange County business is able to avoid the pain of IT-related downtime, reputational damage, compliance violations, and legal liability.
Proactive
Cybersecurity for your orange county business
Proactive cybersecurity support is essential for Orange County businesses of any size because it helps protect your data, systems, and networks from malicious threats. With the increasing prevalence of cyber attacks on small to mid-sized businesses across the world, it's more important than ever to ensure that your organization has adequate protection.
Twintel takes a layered approach to effectively mitigate your cyber risk against outside cyber attacks as well as protect your organization against phishing and ransomware attacks. We offer 24/7 network monitoring to help detect and prevent threats before they can cause damage.
In addition, proactive cybersecurity support helps organizations maintain compliance with industry regulations as well as qualify for cybersecurity insurance by implementing the necessary security controls such as MFA.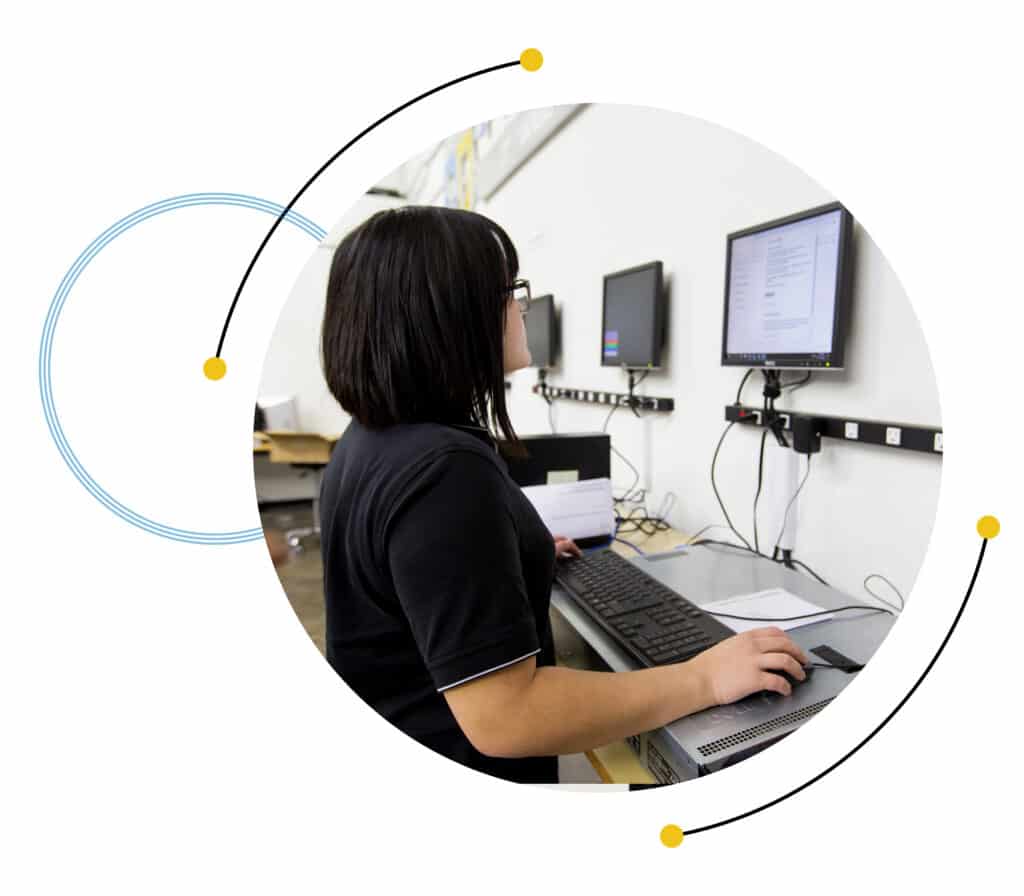 Cybersecurity

Professionals
What does Twintel do to secure the in-house, mobile, and cloud-based data and IT assets of our clients?
Security as a Service – end-to-end cybersecurity
Unified Threat Management – multi-layered IT security solution
Network Security – network threat detection and remediation
Firewall Configuration and Management – blocking suspicious traffic
Antivirus Configuration and Management – keeping malware at bay
Content Filtering – limiting access to time-wasting or illegal sites
Spam Protection – keeping email inboxes free of dangerous messages
Security Camera Systems – leveraging audio and video for facility security
Email Encryption – protecting email messages from prying eyes
Cisco-Certified Solutions – utilizing Cisco's industry-leading IT security solutions
Get Started With
Twintel
Today!
Looking for answers to IT questions? Need some troubleshooting or high-level IT consulting? Our Orange County service representatives are available 24/7 and are happy to serve you.
Meet with Us
"*" indicates required fields
CONTACT US
Are you struggling to find help with your IT? Whether it's answering your pressing IT questions, providing troubleshooting support, or offering high-level IT consulting, the experts at Twintel are ready to assist you. Don't let IT obstacles hold you back; call us today or fill in the form for comprehensive IT solutions tailored to your needs.
Meet with Us