Services
VOICE & VOIP Services
How do
voip services Work?
Whether it's terrible communication or inefficient collaboration, every business owner knows that success depends on good communication. Voice and VOIP services come into play to ensure that businesses can stay connected. Getting those services with Twintel means you get access to secure and reliable VOIP services in Orange County that work on any platform. You also get a stellar team of experts.
Modern, internet-based telephone systems eliminate communication and collaboration barriers, lower communications infrastructure costs, and supply an organization with a wide array of pro-business features. Twintel in Orange County works with client organizations in Southern California to discover what setup and features will best meet their communications and collaboration requirements. Once we have a set of parameters, we source, implement, maintain, and secure the VoIP (Voice over Internet Protocol) system for the client, providing ongoing support.
Why are
companies in orange county

moving from landline systems to

VoIP internet-based communications?
A modern fiber-optic infrastructure
Softphone apps for laptops, smartphones, and tablets
Cost savings on
long distance
Simple provisioning for new employees
Scalability and flexibility
Professional
feature sets
Features You
Can't Say No To
When it comes to VOIP services in Orange County, Twintel is the name you can trust. We offer both basic and advanced features that are tailored to meet the needs of businesses of all sizes.
But our services offer more than the bare minimum. When you get your trusty VOIP services, you're also getting:
Video/Audio Conferencing
Video and audio conferencing means that while you're traveling, you're still able to collaborate with your co-workers, wherever they may be. This digital age means it's never been easier for employees to collaborate from different locations.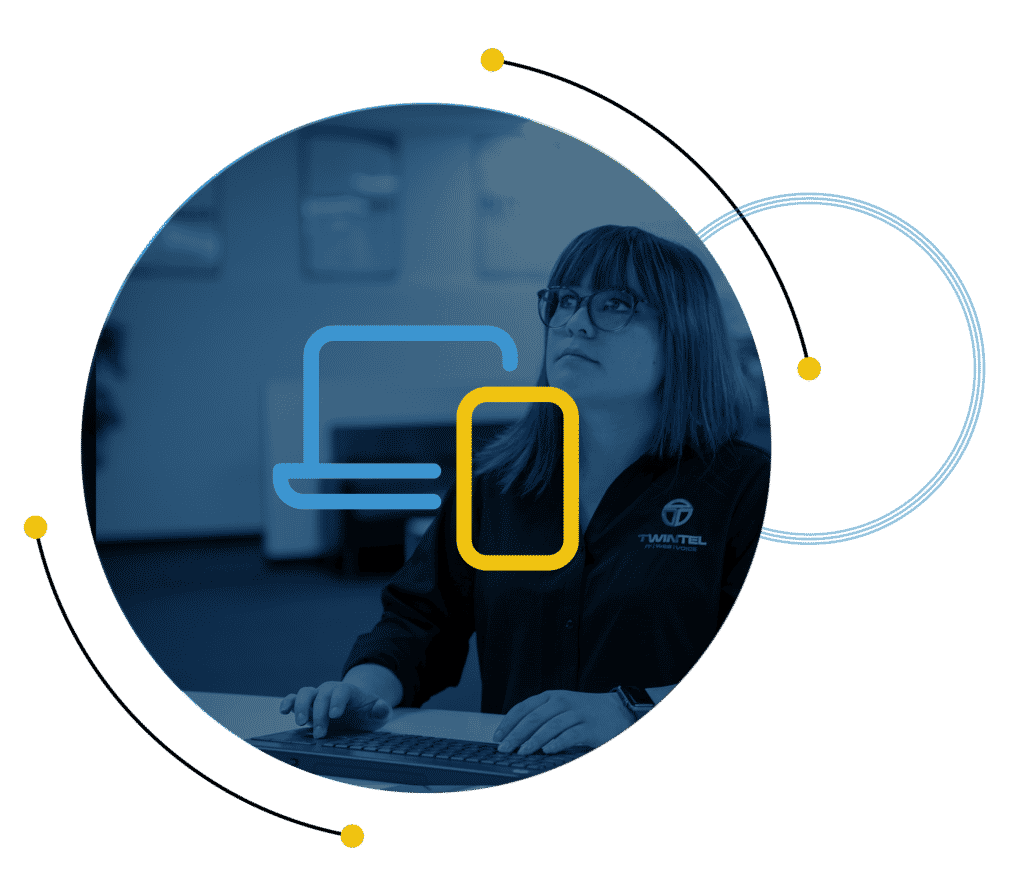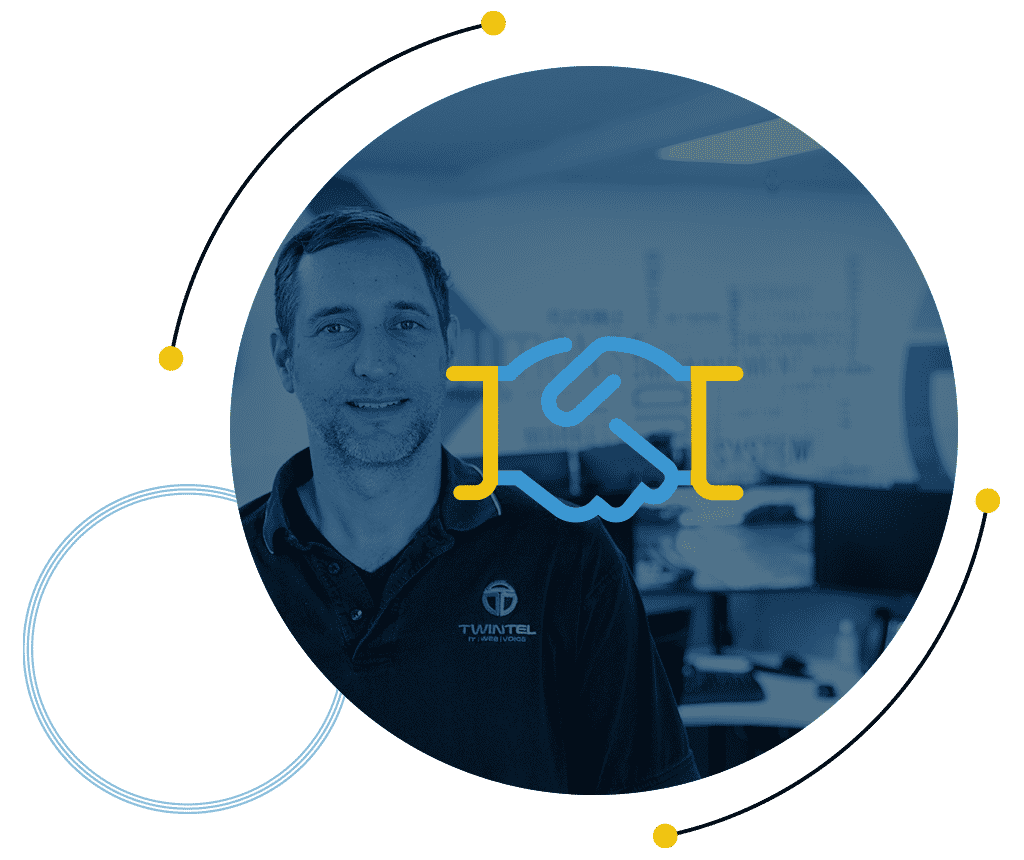 Automatic CalL Distribution
Excellent customer service is what keeps the wheels turning and the business running. With our automatic call distribution, calls are routed to the right agents, no matter how many customers you're getting—talk about efficiency!
Voicemail to Email
The voicemail-to-email feature allows for the easy retrieval of voicemails from any device with an email account. Don't miss a single message, your business depends on it.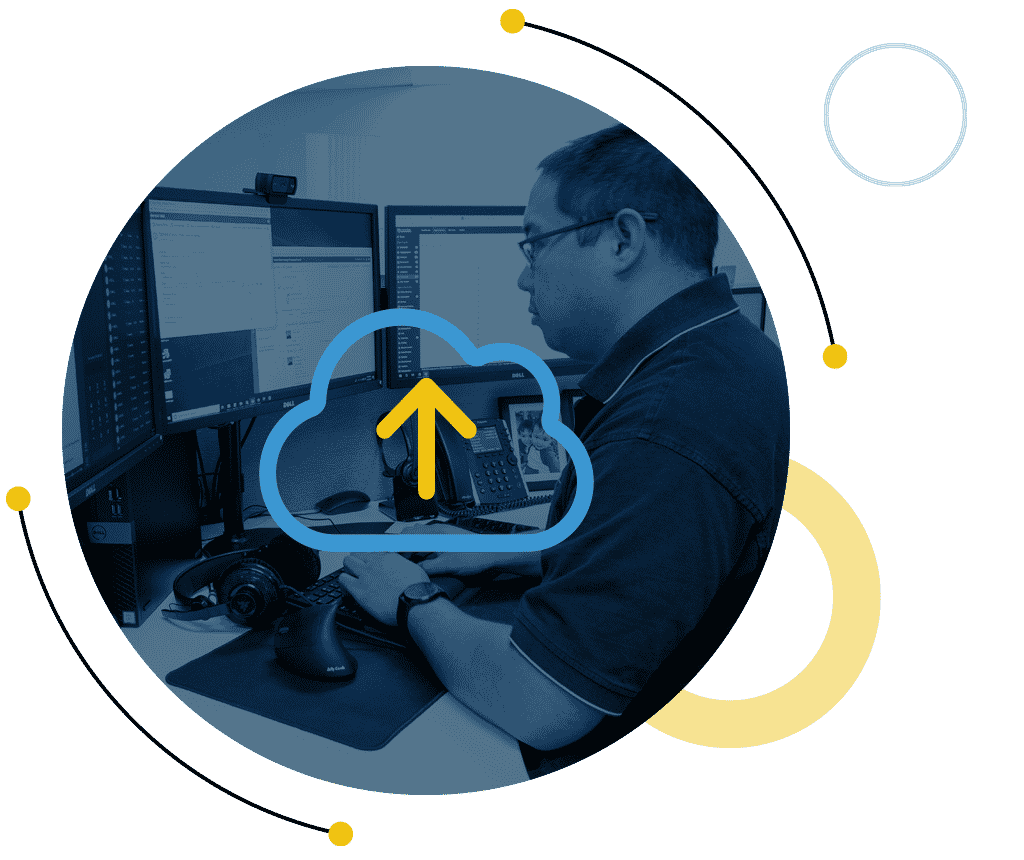 Call Recording
Whether you need to record a meeting, training session, or customer call—you can do it with ease. Plus, you don't need to invest in additional equipment, just use the recording feature that comes with Twintel's VOIP services in Orange County!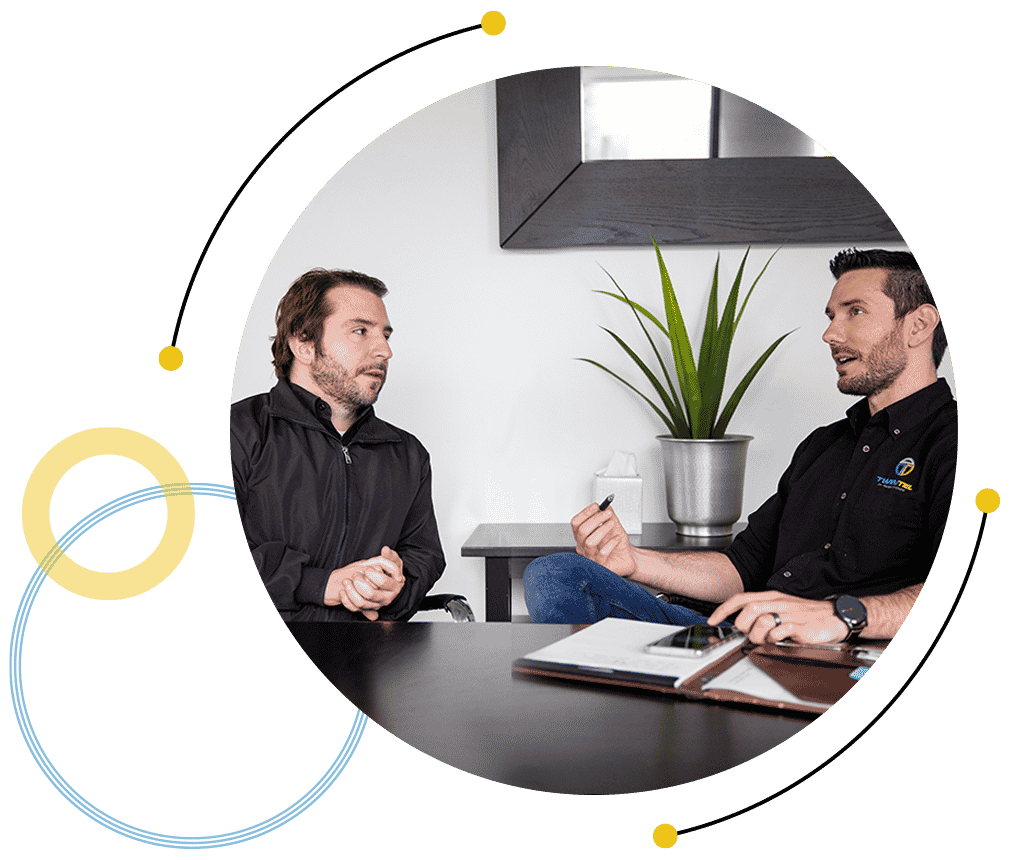 Take Communication to Another Level
with Twintel's Voice and VOIP Services
When it comes to VOIP services in Orange County, there's no better team than Twintel. We offer a wide range of reliable and secure communication solutions that can help businesses stay connected, regardless of their size and needs.
Your business is our priority, and with Twintel, you can look forward to cost savings, scalability, increased security, and features that you won't find anywhere else. So don't wait any longer without this seamless communication tool—get in touch with us today!
Get Started With
Twintel
Today!
Looking for answers to IT questions? Need some troubleshooting or high-level IT consulting? Our Orange County customer service representatives are available 24/7 and are happy to serve you.
Meet with Us
"*" indicates required fields
CONTACT US
Are you struggling to find help with your IT? Whether it's answering your pressing IT questions, providing troubleshooting support, or offering high-level IT consulting, the experts at Twintel are ready to assist you. Don't let IT obstacles hold you back; call us today or fill in the form for comprehensive IT solutions tailored to your needs.
Meet with Us