IT SERVICES IN orange COUNTY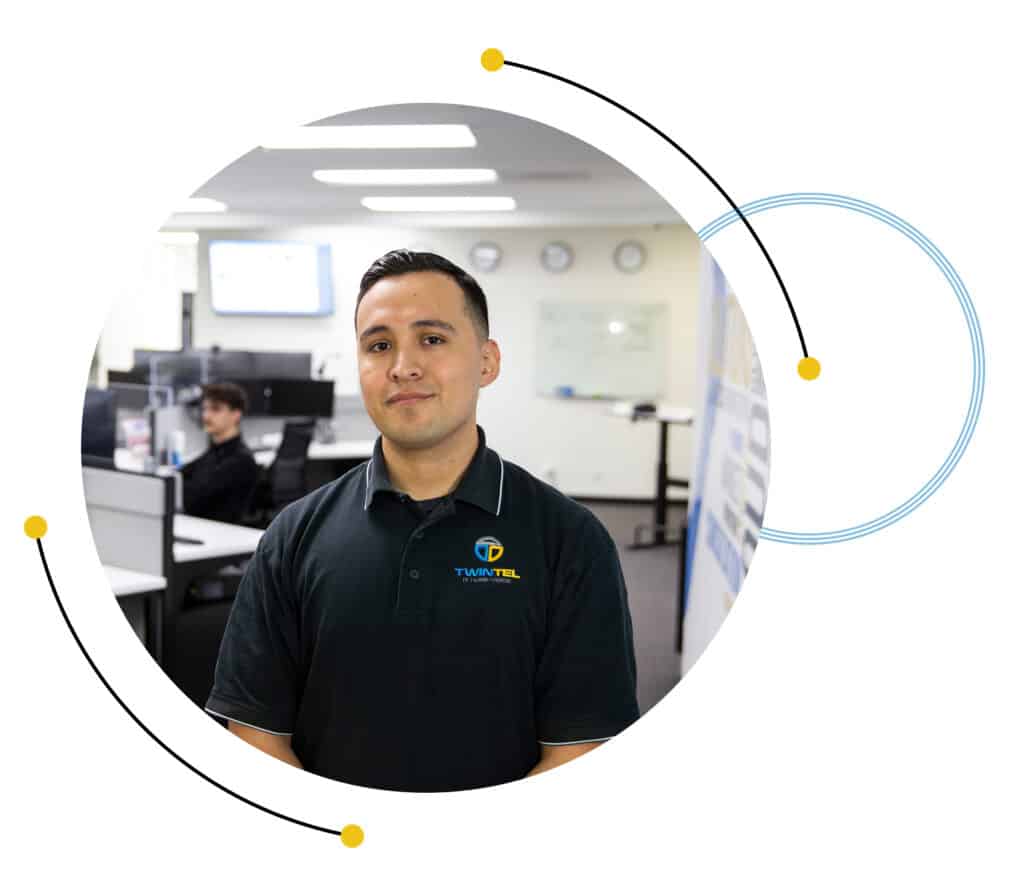 reputable it services in
orange county
Security monitoring, technology maintenance, automating systems, running your business—you can't do it alone and you don't have to. Twintel IT services in Orange County offers comprehensive IT solutions to help businesses stay up and running in the most cost-efficient manner possible.
We provide IT support, security, consulting, and infrastructure solutions to our clients, helping them stay ahead of their competition by streamlining operations and creating an environment for growth.
Make Your IT Needs Easy to Solve by

Partnering with Twintel
As a top IT service provider in Orange County, we can help you with all of your IT needs, from security monitoring and threat assessment to data backup and system maintenance.
Team of Experts
Our IT support team is composed of experienced IT professionals who are knowledgeable in their craft and passionate about helping businesses succeed. We stay up-to-date with the latest IT trends and technology advancements to ensure that your IT needs are being addressed quickly and efficiently.
Robust IT Solutions
From cloud storage solutions to data backup systems, our IT services team can develop IT solutions that meet your IT needs and exceed industry standards.
Scalable Services
IT needs can change quickly and drastically, so Twintel IT services in Orange County provides scalable IT solutions to ensure that your IT infrastructure is always able to meet the demands of your business.
Customizable IT Solutions
Our experienced technicians understand the complexities of IT networks and can help you design an IT strategy that meets your IT needs while staying within your budget.
Continuous Support and Monitoring
IT systems require constant monitoring and IT support to ensure they stay secure and up-to-date. Our IT service team provides 24/7 IT support so you can rest assured that your IT network is safe.
Grow Your Business and Let Twintel Manage
the Rest
At Twintel, we provide IT services in Orange County to help businesses stay at the top of their game and remain competitive in today's market. We will manage your IT systems and ensure that your IT infrastructure is secure, reliable, and up-to-date. Our clients can attest to our outstanding IT support. We have even received an A+ rating from the Better Business Bureau.
You can rely on us to develop IT solutions that will push your business toward success. Contact us today and let us help you grow your business with IT services in
Orange County.