Services
Office IT Setup & Relocation
When it comes to moving your business or setting up a new office, a seamless transition of your IT infrastructure is critical for your operations. Twintel is here to help you navigate this complex process with confidence and efficiency.
Learn How We Can Help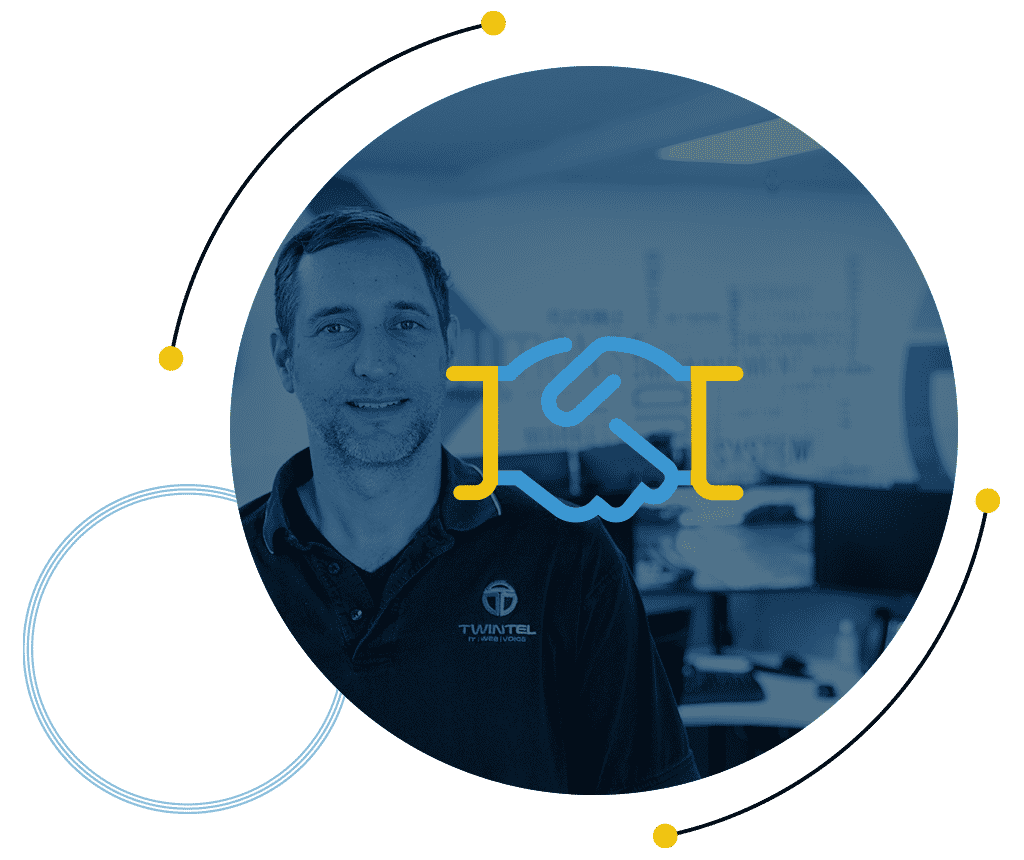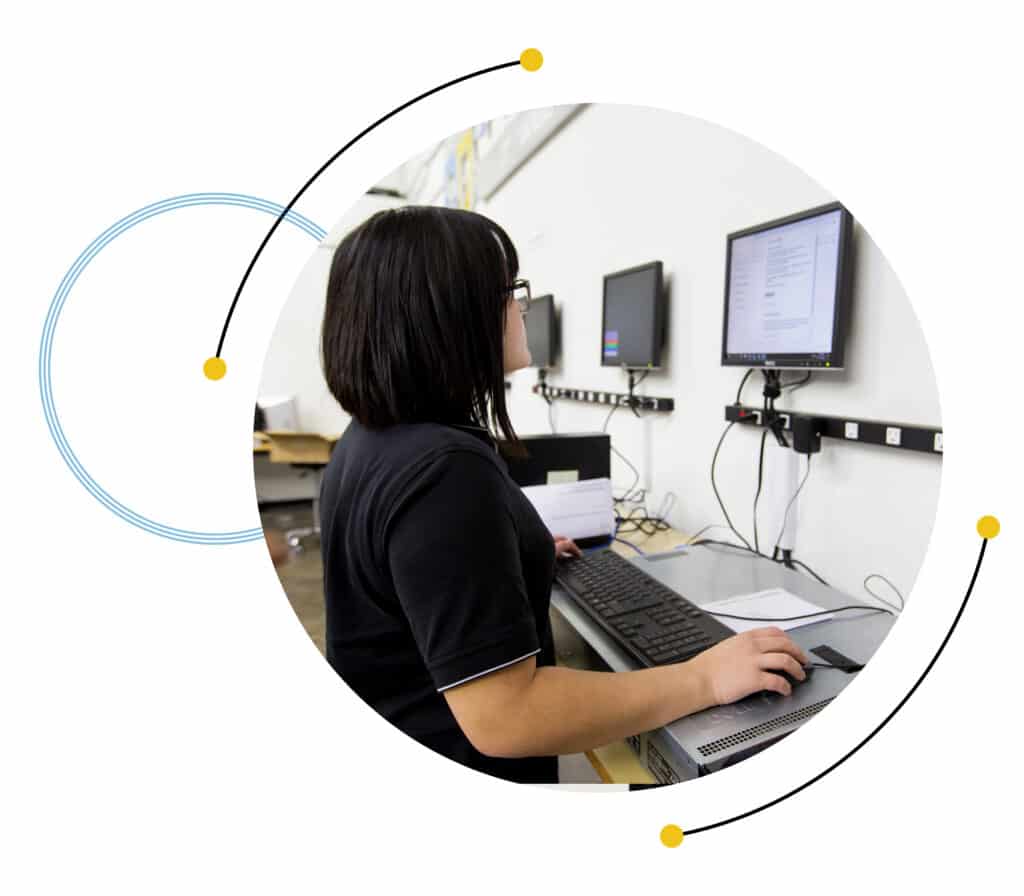 The Challenges of IT Equipment Relocation
and New Office IT Setup
Worried about the technology issues that come with setting up your office?
Downtime: Minimizing downtime during the transition is crucial to maintain business continuity.
Data Integrity: Safeguarding your data during relocation or setup is of utmost importance.
Hardware and Software Compatibility: Ensuring that all your IT assets work seamlessly in the new environment.
Security: Maintaining the security of your network and data during the transition.
Productivity: Ensuring that your team can quickly resume work in the new location without disruptions.
How Twintel Helps

With Your New Office Setup or Relocation
At Twintel, we have a comprehensive approach to managing IT equipment relocation and new office IT setup to address these challenges:
1. Needs Assessment
What do you and your employees need to get the job done? Our team works closely with you to create a tailored plan for your IT transition.
2. Network Infrastructure
We design and implement a robust network infrastructure that ensures seamless connectivity and high-speed performance, tailored to your new office space.
3. Hardware Procurement
Don't worry about spending hours finding the right hardware. We source and set up all necessary hardware, from workstations to servers, ensuring compatibility and reliability.
4. Software Licensing
Our experts handle software licensing and installations, ensuring that your software works flawlessly in your new environment.
5. Data Migration
Relocation can leave your data open to cyber threats. You can trust us to securely transfer your data to the new location, minimizing the risk of data loss or corruption.
6. Security Implementation
We prioritize security by implementing firewalls, encryption, and access controls to protect your data and network during the transition.
7. IT Training
Your team can be your best line of defense. We provide training for your team to ensure they are well-equipped to use the new IT infrastructure effectively.
8. Testing and Quality Assurance
Access thorough testing and quality assurance to identify and resolve any issues before they impact your operations.
9. Ongoing Support
Our support doesn't end with the setup. We provide ongoing maintenance and support to address any IT issues that may arise, ensuring your business runs smoothly.
Talk To A Team Member
Is Twintel Right

for Your Business

?
When you choose Twintel for your IT equipment relocation and new office IT setup, you benefit from:
Expertise

: You don't want the new guys on the block handling your office network. Our IT professionals have extensive experience in managing office transitions and IT setups.

Custom Solutions

: We tailor our services to meet your unique needs, ensuring a seamless transition that aligns with your business goals.

Efficiency

: Downtime can cost thousands. We prioritize efficiency to minimize downtime and ensure a swift and smooth transition.

Security

: Your data's security is our top priority. We implement stringent security measures to protect your assets.

Ongoing Support

: We provide continuous support to address any IT issues, so your business can focus on growth.

Cost-Efficiency

: We offer cost-effective solutions that provide maximum value for your IT investment.
Get Started With
Twintel
Today!
Ready to experience a seamless IT equipment relocation or IT setup for a new office? Contact Twintel now to discuss your specific needs and take the first step toward a worry-free transition!
Schedule A Call
"*" indicates required fields
CONTACT US
Are you struggling to find help with your IT? Whether it's answering your pressing IT questions, providing troubleshooting support, or offering high-level IT consulting, the experts at Twintel are ready to assist you. Don't let IT obstacles hold you back; call us today or fill in the form for comprehensive IT solutions tailored to your needs.
Meet with Us