IT SERVICES IN SAN BERNARDINO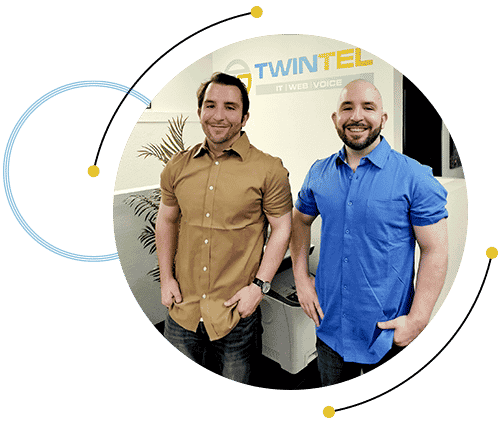 Expert IT Services

IN san bernardino, CA
Businesses are often faced with a variety of IT-related issues that can be difficult to manage without the help of an expert. From managing networks, hardware, and software, to ensuring data security and compliance, there is much to consider when running a successful business. Twintel IT services in San Bernardino, CA can help businesses tackle these IT-related issues with ease.
At Twintel, we specialize in IT services for businesses of all sizes. We understand the complexities associated with IT management and are committed to helping our clients keep their IT systems running efficiently and securely. Our experienced technicians provide expert IT support, whether it's setting up a network or troubleshooting an IT issue.
Get the IT Help You Need by Partnering with Twintel

Twintel IT services in San Bernardino, CA provides a variety of IT services to help businesses get the IT support they need. Whether you need IT help on a short-term or long-term basis, our IT professionals can provide the IT solutions essential to help your business thrive.
Comprehensive IT Services
Our IT professionals can help you with all aspects of IT support, from network administration and hardware setup to data security and recovery.
24/7 IT Support
Our IT technicians are available 24/7 for any IT-related emergencies that may arise.
Sophisticated Data Security
We ensure your data is secure and protected from any cyber threats or malicious actors.
IT support that Fits Your Budget
We offer cost-effective IT services for businesses of all sizes.
Experienced IT Professionals
We are IT professionals with years of experience and expertise that you can rely on.
Let Twintel Handle Your IT Needs

At Twintel, keeping our clients' business operating smoothly is our top priority. We are IT professionals in San Bernardino, CA that you can trust to provide the IT solutions and support your business needs. We have been recognized by our clients for our outstanding IT support and even have an A+ rating from the Better Business Bureau.
When you partner with us, you're getting IT services in San Bernardino, CA that will keep your business efficient and safe. Contact us today to learn more about our IT services or to schedule a consultation.