Your Technology Department
Delivering comprehensive IT services that free you to focus on operational and organizational objectives
Get Started
(888) 894-6411
While we have the experience to handle enterprise-level IT complexities. Our team has a vibrancy and care for our customers that comes from a sincere desire to help other companies succeed.
One point of contact for all your technology needs
Experienced and certified team
Total support at predictable costs
We have affordable plans for every type of client
Proactive monitoring and IT management
We purchase from your side of the table
We offer guided decision making
We guarantee our services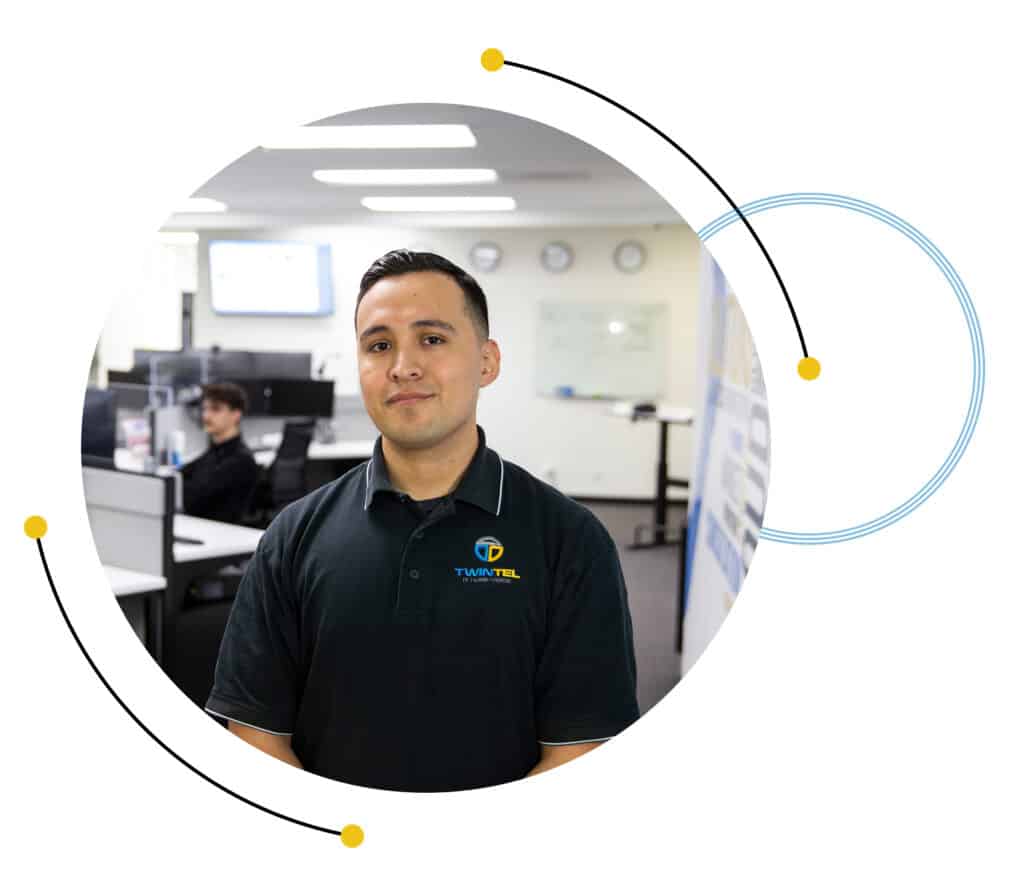 40 Awesome Team Members
Twintel has attracted a dedicated team.
1000+ Satisfied Customers Served
Over the past five years, we've retained 100% of our clients.
A Ten Fastest Growing IT Company in 2018
Included in the list of CIOBulletin.
A Top 50 Best Companies to Watch in 2017
Twintel the same level of tech support as large companies.
Our IT services specialists are laser-focused on delivering a high level of IT care to nonprofits and businesses ranging in size from small to enterprise. The organizations that seek out our services have high-demand, technology-dependent processes and have little tolerance for IT interruptions and downtime.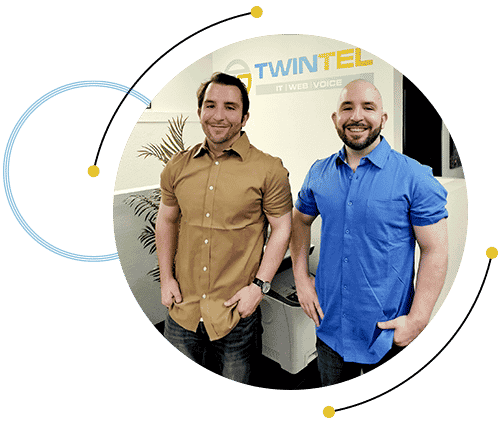 In 2008, Identical twin brothers, William Scogin and Jeremy Scogin, founded Twintel , based on their belief that an outside IT department could provide enterprise-level IT consulting and support that was affordable for non-profits and small to mid-size businesses. Since that time, Twintel has grown into an award-winning, expansive, full team of IT services professionals, acting as the outsourced IT department of non-profits, small to mid-size businesses, and enterprise-level corporations across California and nationally.
Learn more
CONTACT US
Looking for answers to IT questions? Need some troubleshooting or high-level IT consulting? Our friendly customer service representatives are available 24/7 and are happy to serve you.
Meet with Us