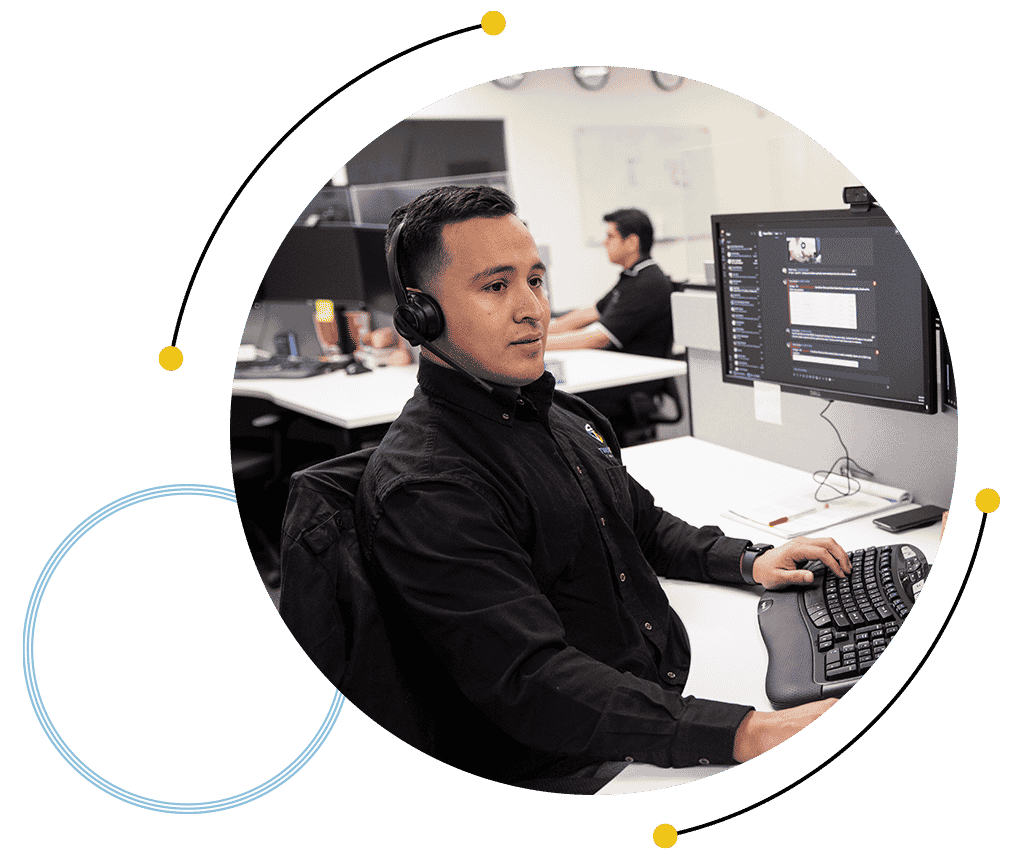 Top-Notch
Managed IT Services IN VENTURA
Hiring a full, in-house IT department is a very expensive and time-consuming process. However, businesses need support to manage and maintain their systems properly. That's why managed IT services in Ventura are the perfect solution for businesses that need tech support but don't have the financial resources to hire a full-time in-house team.
At Twintel, our managed IT service plans are designed to keep your systems up and running with minimum downtime, while also keeping you secured from external threats and data breaches.
Why Get Managed IT Services in

Ventura with Twintel?
We believe in providing the perfect tailored solutions for small and medium-sized businesses that need managed IT support at an affordable cost. When you partner with us, you get:
Priority Response Time
Our customers enjoy priority response time for their managed IT service requests. We understand that any downtime can cause major problems and delays in your operations, so we make sure to respond quickly and professionally.
Uninterrupted Services
We use proactive managed IT services to identify any problems before they become major issues, thus minimizing downtime and interruptions in your operations.
Cost-Effective Solutions
Our managed IT services are cost-effective and provide great value for your money. We offer customizable subscription plans that are designed to fit your needs.
Expert Advice
Our team of experts provides advice on how to use technology to its full potential to help you get the best out of your investments.
Advanced Data Security & Protection
We have top-tier security measures in place to ensure that your data is protected from malicious threats, malware attacks, and unauthorized access.
Make the Most of Your Technology
with twintel
At Twintel, we understand how important managed IT services in Ventura can be for businesses to stay competitive and profitable. Our team of experts is dedicated to providing quality managed IT support that is tailored to your specific needs and requirements.
We believe in delivering reliable solutions at an affordable cost so you can get the most out of your technology investments. Our clients can attest to our dedication in delivering the best IT services. We even have an A+ rating from the Better Business Bureau. Partner with us today by scheduling a consultation to learn how we can help you take advantage of technology.