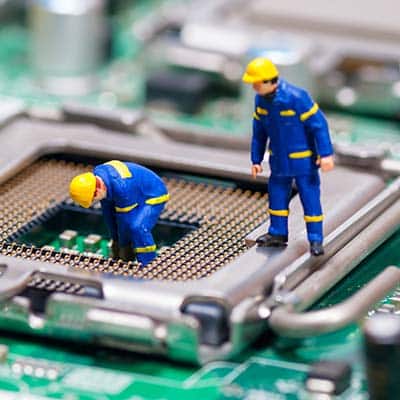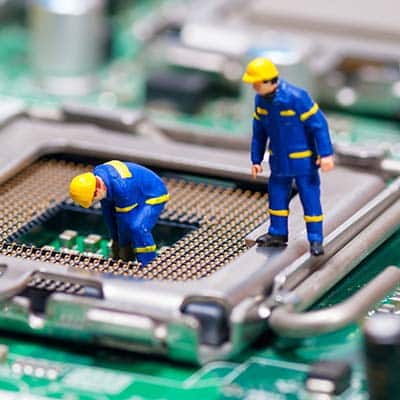 A time may come when your business needs new hardware, so you will have to make the best and most educated decisions when it's time to do so. This process can be difficult without the help of your resident tech professional, though. Maybe we can give you a hand!
Here are some of the common challenges that your business might come across when adding new hardware solutions to your infrastructure.
First, however, it's important to know what not to do when you replace your technology. Some businesses might use a break-fix approach for their technology maintenance, but at that point, the technology is already broken and often must be replaced. This kind of downtime is extremely detrimental to the future of your business.
To showcase just how severe a problem this is, consider what might happen if your server unit were to fail. What happens when your staff no longer have access to the data found on this server? If a desktop solution were to fail, that's one thing, but when the server fails, that's not just one person without access; that's multiple people—perhaps your entire workplace—who now must wait for you to address the problem before getting back to work. Oh, and by the way, you are probably paying your employees for the time they spend waiting for you to fix the issue. Preventative maintenance could have solved this issue before it even became a problem.
First, you need to ask if the hardware should be replaced in the first place. Sometimes you might get the urge to upgrade, but there's really no reason to do so at this time—at least not a good one. If your current systems work just fine and they are not disrupting your productivity, then there is generally no reason to upgrade. If your systems are, however, causing a disruption to your productivity, then that is a good reason to upgrade your hardware. Even if you can foresee a circumstance in the near future when your hardware will impact your ability to get things done, you can start thinking about upgrading.
Second, you should ask yourself what the purpose of the hardware is. For example, your average office worker and a video editor will have two completely different needs. If you give your video editor a bare-bones thin unit instead of something with enough power to perform their day-to-day tasks, then they will not be successful in their role at your company. You want to make sure you implement technology while knowing what your staff are using it for.
Finally, consider the timeline for the hardware replacement. How long will it take to replace your technology, and what does the roadmap for replacement look like down the road? Regular hardware refreshes can lessen the impact that hardware failure has on your business, as it makes it far less likely to occur. While it might look like you are replacing technology too soon, what you are doing is the exact opposite, as you have planned for these occurrences rather than responding to unexpected circumstances.
The best way to add hardware to your infrastructure is to work with a professional like those at Twintel. We can help you with each stage of the process. To learn more, reach out to us at 888-428-0599 or schedule a meeting today.

Twintel has grown into an expansive, full team of IT services professionals, acting as the outsourced IT department of non-profits, small to mid-size businesses, and enterprise-level corporations in Orange County, across California, and nationally.
Today, it's the strength and deep expertise of the Twintel team that drives positive outcomes for clients. Each of the support staff, technicians, and engineers works diligently each day to make sure that the companies served have the seamless, secure, and stable IT environments needed to allow them to pursue their organizational objectives.