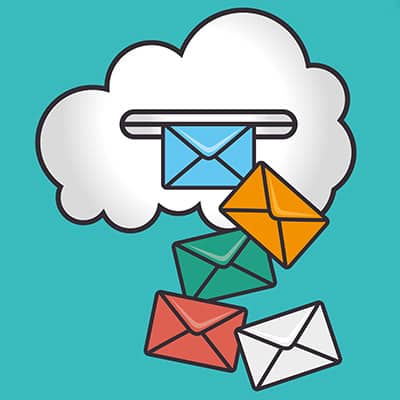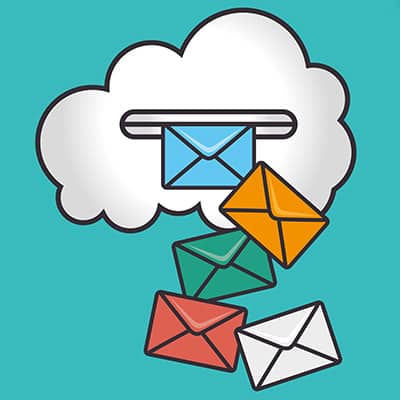 Email is a solution that your business uses just about every single day, and as one of your central methods of communication, you need to consider how it's managed and maintained. Thankfully, modern businesses have more choices available to them than ever before, some of which are so hands-off and easy that they can completely change how a business views their email.
The typical business might choose to host their email management system in-house on their own server infrastructure. While there are various benefits to doing so—chiefly, the security benefits—the same challenges that also apply to server management in general, apply to email server management. The hardware and software need to be effectively managed and maintained, a process which might include updating the operating system with security patches and updates, keeping the hardware in proper working order, and ensuring proper climate control so that the devices do not experience difficulties with operations.
Furthermore, email access can also be challenging when your email is exclusively hosted on an in-house infrastructure. Unless your infrastructure has cloud capabilities, your employees will have limited access to their email while outside of the office. It's also important that your systems are appropriately secured and backed up, which can be stressful to manage for an in-house team, especially if IT is not necessarily your forte.
The alternative is email hosting through a managed service provider, and it solves most of the problems associated with email management. Rather than hosting your email system in-house where you are responsible for taking care of it all, you can outsource these responsibilities to a managed service provider who hosts it on their own infrastructure. The managed service provider takes on the responsibilities of managing and maintaining your email system. This ensures that the system is taken care of adequately, as small businesses frequently have trouble keeping up with the maintenance of IT resources like email servers.
Twintel can help your business manage and maintain its email solution. We can even host it on your own infrastructure so you don't have to worry about it at all! We can take care of all the challenges of protecting, backing up, and maintaining your email solution so you can focus on what matters most: running your business.
Don't wait any longer; all it takes is one phone call to change the way you do business forever. To learn more about email management and other technology services we can provide, reach out to us at 888-428-0599 or schedule a meeting today.

Twintel has grown into an expansive, full team of IT services professionals, acting as the outsourced IT department of non-profits, small to mid-size businesses, and enterprise-level corporations in Orange County, across California, and nationally.
Today, it's the strength and deep expertise of the Twintel team that drives positive outcomes for clients. Each of the support staff, technicians, and engineers works diligently each day to make sure that the companies served have the seamless, secure, and stable IT environments needed to allow them to pursue their organizational objectives.