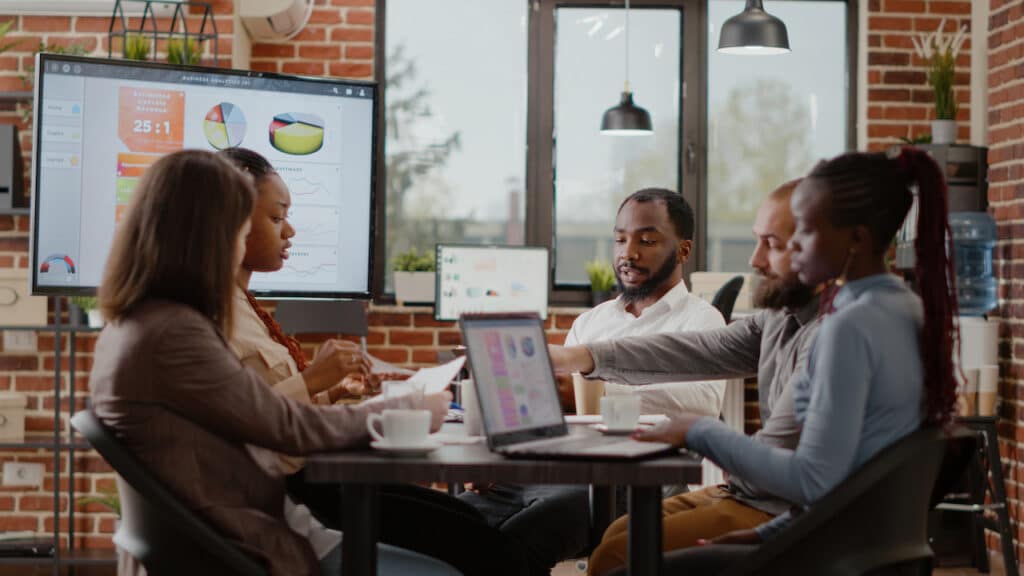 Technology is ever-changing and evolving, which can make it difficult for businesses to stay on top of the latest trends. Around 40% of company leaders believe organizations will fail within three years if they don't keep up with technology. Co-managed IT services are an effective solution for businesses that need assistance navigating rapidly changing technology while still maintaining control.
Not only will co-managed IT services provide the help you need to stay up-to-date and competitive, but they can also help you save money by freeing up existing staff for other tasks. Learn how co-managed IT services can help your business and whether it's right for you.
What Is Co-Managed IT?
Co-managed IT is a service model that combines traditional in-house IT management, with the expertise of an external managed services provider (MSP). It's designed to give business owners access to both specialized technical skills, and the latest technology, without breaking the bank.
In co-managed IT services, businesses still maintain their own internal IT team, while the external managed service provider provides additional resources, knowledge, and support.
Co-Managed IT vs Managed IT
The biggest difference between co-managed IT services and managed IT services is who's responsible for the day-to-day operations. In co-managed IT, your internal team is still in charge of managing some or all systems, but with the added support of an external MSP. With managed IT, everything is taken care of by the external MSP. Managed IT is typically for businesses that don't have an internal IT team in place.
Co-Managed IT Services
If you're wondering if co-managed IT sounds like a good fit for your business, consider these pros and cons:
Pros of Co-Managed IT
Reduced Costs
They are typically more affordable than fully managed services because you only pay for what you need.
Improved Efficiency
You can take advantage of your external provider's resources and expertise to increase productivity and cut down on tedious tasks.
Increased Scalability
They allow businesses to scale up or down quickly and easily with your internal IT team, allowing your team the flexibility to respond to changing demands.
Access to Experts
Internal IT teams are often limited in their access to specialized skills, but the added external IT team provides access to the latest technology and expert advice without additional cost.
Enhanced Security
By leveraging the latest security solutions from an external MSP, the external IT service provider can provide businesses with enhanced levels of protection.
Cons of Co-Managed IT
Communication Needs
They require a high level of cooperation and coordination between the internal team and the outside provider.
Shared Confidential Data
They require sharing of confidential data between parties, which could lead to security risks if not managed properly.
Learning Curve for Internal IT Team
As the internal IT team needs to be trained on new technologies, this can lead to a steep learning curve.
When Is Co-Managed IT Services Right for Your Business?
This can be a great option for businesses that have an existing in-house IT team but need additional resources and technical expertise to keep up with growing needs. It can also help bridge the gap between the business's technical needs and the capabilities of its internal team. It can also be a great way to scale up your existing IT infrastructure without having to invest in additional personnel or hardware.
Ultimately, they can help you maximize efficiency and save money by leveraging both the expertise of your in-house IT staff and the resources of an experienced managed services provider. If you're looking for a cost-effective way to increase your IT capabilities, this could be the ideal solution for your business.
Partner with Twintel for the Best Co-Managed IT Services in the Industry
If your company is ready to take advantage of co-managed IT services, partner with Twintel Solutions. Our experienced team of IT experts can provide your business with the resources and expertise needed to maximize efficiency and security while reducing costs.
Meet with a representative today to learn how outsourcing IT solutions can aid your IT team and strengthen your IT infrastructure.

Twintel has grown into an expansive, full team of IT services professionals, acting as the outsourced IT department of non-profits, small to mid-size businesses, and enterprise-level corporations in Orange County, across California, and nationally.
Today, it's the strength and deep expertise of the Twintel team that drives positive outcomes for clients. Each of the support staff, technicians, and engineers works diligently each day to make sure that the companies served have the seamless, secure, and stable IT environments needed to allow them to pursue their organizational objectives.