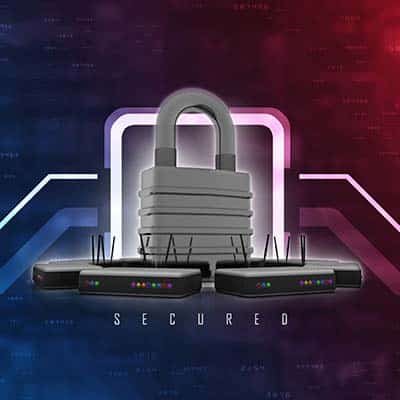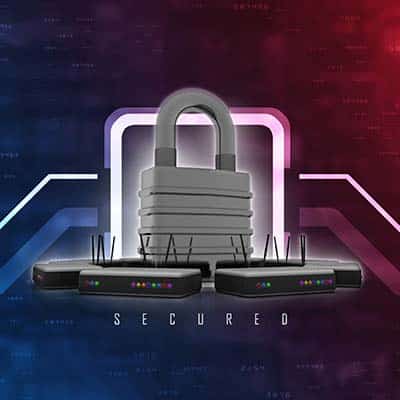 Your wireless router handles a lot of the tough work for your business, and as such, it's important that it's protected and secured as best as can be. If you want to secure your router, we recommend that you use the following best practices to make it happen.
First, let's talk about the router. The router is basically a modern computer in its own right. They have their own operating systems and software, and as such, they can be susceptible to vulnerabilities. If you aren't keeping in mind basic data security practices, then you are already behind the security curve.

Update Your Router's Software and Check Settings
Your router runs on software that needs to be updated periodically. As your router ages, so too does your network security. When you update your router, you are updating the firmware and other software used to route the wireless signals. Here are some other settings you should consider changing:
Change network name or SSID – Make sure it is something that is unique but doesn't necessarily identify you or your organization.
Turn on automatic firmware updates – As we described already, getting firmware updates is essential to maintain security for your router.
Enable WPA2 wireless encryption (or WPA3, if your router supports it) – This ensures that only authorized users can access your wireless network.
Disable Dangerous Accessibility Options
Most users utilize the Universal Plug and Play feature and keep their routers on the default settings, something which puts these wireless connections at greater risk of compromise. Another way that hackers will attempt to undermine the security of your router is by using the Wi-Fi Protected Setup feature on your router. It is an easy-to-use feature that helps you connect devices using a static eight-digit pin, even if the username and password have been changed. The PIN is printed right on the router, and if it's on your router, then that makes it easier to get into. It's far from the ideal scenario.
Set Up a Guest Wi-Fi Network
A great way to keep your wireless network secure is by limiting who has access to it. So, for example, let's say you have guests come to the office, and you don't want to give them access to your employees' wireless network. You can instead have them connect to a guest wireless network specifically for them. Most commercial-grade routers and many personal routers provide this level of functionality. You can even set the network to turn off after a certain amount of time.
This also helps if your organization operates with a lot of Internet of Things devices. The guest wireless network can keep them from creating security troubles. All you have to do is connect some of your IoT devices to the network so that they don't accidentally leave anything exposed on your main network.
To learn more about how you can keep your wireless network secure, reach out to Twintel at 888-428-0599 or schedule a meeting today.

Twintel has grown into an expansive, full team of IT services professionals, acting as the outsourced IT department of non-profits, small to mid-size businesses, and enterprise-level corporations in Orange County, across California, and nationally.
Today, it's the strength and deep expertise of the Twintel team that drives positive outcomes for clients. Each of the support staff, technicians, and engineers works diligently each day to make sure that the companies served have the seamless, secure, and stable IT environments needed to allow them to pursue their organizational objectives.