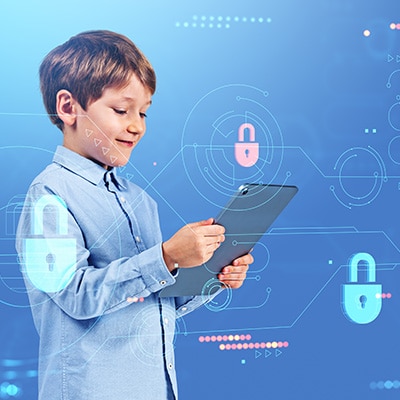 It's an unfortunate fact that cybercriminals are motivated to attack places that contain large volumes of sensitive data, but typically lack the budget or in-house skills to sufficiently protect it. It's even more unfortunate that this description directly applies to many schools and school systems. Let's talk about what schools have to offer cybercriminals, and what they need to do as a result.

Cyberattacks on Schools are a Real Threat, for Multiple Reasons
Let's consider the situation for a moment. There are a few reasons that a school would be—and increasingly are—targeted by cybercriminals nowadays.
For one, they are chock full of exactly the kind of data that cybercriminals want from schools: personal data, due to student records, family data, employee records, school finances, and in some cases, donor information and financial aid data. It also doesn't help that school email addresses, if breached or spoofed, can be highly influential in phishing efforts, as parents and teachers alike wouldn't likely be surprised by an attachment accompanying a message.
Furthermore, as many schools resorted to remote operations in recent years, more software was implemented, much of which was not included in school IT policies. These pieces of software could have very easily opened up the door for malware and other threats to sneak in. It also doesn't help that most schools don't have many staff members on their IT teams, which makes it more likely that all of their time is spent playing catch up, not helping improve the school district's use of technology and training everyone on cybersecurity practices.
This all contributes to a perfect storm, of sorts, that paints a big target on school systems.
The Ramifications of School-Focused Cybercrime
If you put yourself in the shoes of a cybercriminal for a moment, it only makes sense why you might choose to target educational institutions. As we said before, there's tons of valuable data to be had, not to mention how motivated a district would be to get rid of ransomware and other such threats as quickly as possible.
Ultimately, however, any interruption to a school is really going to impact the students there the most—immediately, in terms of its impact upon their education, and in the longer term as their data could be stolen and used to their future detriment. This makes it absolutely critical that school districts and educational institutions do everything they can to protect their network infrastructures.
We Can Help… Here's How
We can step in and assist you with your organization's cybersecurity protections and safeguards—from training, to backups, to updates and maintenance, to monitoring your network for threats.

Learn more about TWINTEL or call us at (888) 428-0599 or schedule a meeting today.

TWINTEL Solutions has grown into an expansive, full team of IT services professionals, acting as the outsourced IT department of non-profits, small to mid-size businesses, and enterprise-level corporations.