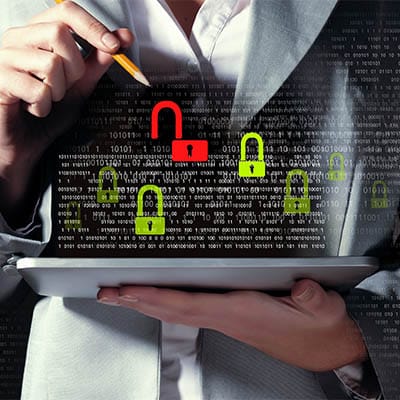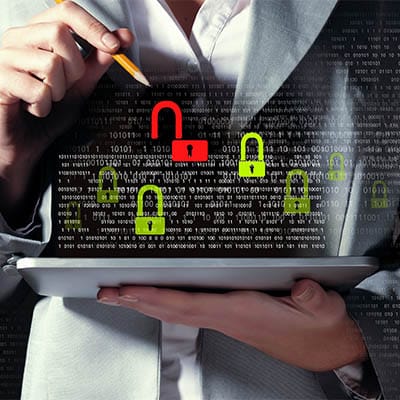 Data breaches are a well-known fact in the business environment. Small businesses in particular have many challenges that threaten their operations. It's important that you consider these security issues when putting together your risk management strategy, especially as it pertains to cybersecurity. Let's take a look at how you can overcome some of the most likely threats present for small businesses.
Phishing
Phishing is a major concern for small businesses as these attacks make up a significant portion of cybersecurity situations. It's more of a scam than an official hack, but it is problematic cybercrime all the same. Phishing attacks can come through any form of communication for your business, be it social media, email, and phone calls. The scary part is that it only has to work once to cause trouble for your company.
Here's an example of how phishing works. If a member of your staff were to accidentally click on an attachment in an email that they think has something to do with their job, they might find that the email installs malware on your network. This method is not limited to malware; it can install trojans, viruses, or even ransomware.
Phishing can be hard to counter, as hackers have developed sophisticated phishing schemes that can make keeping up difficult. You need to train your employees to ensure that they will be more likely to spot potential phishing attempts.
Poor Passwords
It is unfortunate that poor passwords are one of the biggest reasons why security breaches occur. Just like phishing strategies, hackers have implemented sophisticated measures that allow them to not only guess passwords but guess countless passwords in a short timeframe. Furthermore, social engineering tactics can be used to guess poor or duplicated passwords with ease.
Password security is an aspect of your cybersecurity infrastructure that bleeds into every other aspect of it. Your employees use passwords to access just about anything online, and while duplicate passwords are easy to remember, they are a far cry from the level of security that your organization needs to be successful. Password best practices are one way to shore up this weakness. Passwords should be complex and changed on the regular to keep them from being stolen, guessed, or compromised.
Holes in Software
Software is often updated to account for security issues and holes that are discovered after the fact, and developers respond periodically to these issues. If you fail to patch your software, you could go about operations with major security issues and run the risk of exploitation. In other words, these holes in software are essentially open doors that hackers can use to infiltrate your network.
The best way to address these vulnerabilities is to keep them from becoming major problems in the first place. By this, we mean regularly patching your software and applying updates as they come out. This will close these open doors and enable you to protect your assets.
Twintel can help your business prioritize security. To get started, we recommend contacting one of our IT experts who can discuss with you all of the cybersecurity solutions we offer. Don't wait any longer—give us a call at 888-428-0599 or schedule a meeting!

Twintel has grown into an expansive, full team of IT services professionals, acting as the outsourced IT department of non-profits, small to mid-size businesses, and enterprise-level corporations in Orange County, across California, and nationally.
Today, it's the strength and deep expertise of the Twintel team that drives positive outcomes for clients. Each of the support staff, technicians, and engineers works diligently each day to make sure that the companies served have the seamless, secure, and stable IT environments needed to allow them to pursue their organizational objectives.