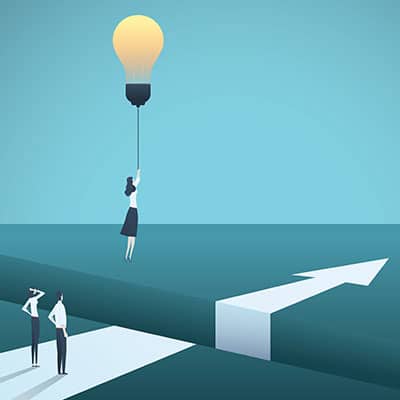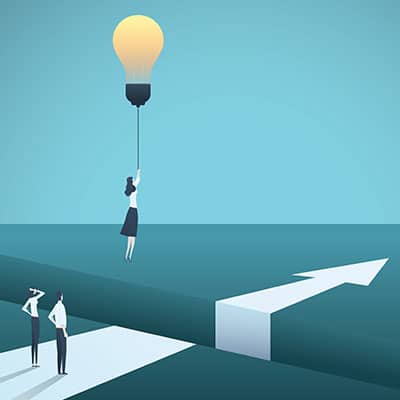 Managing business technology is a challenge that many small businesses have difficulty overcoming, and this is largely in part due to the fact that managing technology is not the focus of these small businesses. The inability to overcome IT challenges can hold businesses back that otherwise would flourish. Let's discuss some of the biggest issues that companies have for IT and how they could potentially be addressed.
Digital Transformation is Here to Stay
The pandemic forced the hands of businesses all over the world, forcing them to adopt new technology solutions in response to the rapidly changing global situation. There are no signs which indicate that this digital transformation is slowing down, as businesses are more focused than ever on optimizing their processes with what was previously seen as a taboo working environment, i.e. remote technology.
Cybersecurity is More Important Than Ever
You can't go on the Internet or turn on the news without seeing a new devastating cyberattack against a major business or government entity. A 2022 study from Evanta found that cybersecurity is the number one priority for CIOs, and considering the number of remote and hybrid workers out there, we're not surprised.
Taking Full Advantage of the Cloud
The cloud is the second largest growing spending category for businesses, at least according to the Evanta study; 54 percent of businesses are investing in cloud solutions. Businesses want the freedom and agility that comes with cloud infrastructure, making it one of the highest priorities and biggest challenges facing organizations today.
Supply Chain Problems Linger
Hardware and other technical components are harder than ever to get, particularly because of disrupted supply chains as a result of the pandemic and conflict between Russia and Ukraine. We like to recommend that businesses plan ahead with their technology acquisition by planning out a hardware refresh cycle and IT roadmap.
Talent Acquisition is Difficult
Paying to hire in-house IT workers can be expensive, especially if you want IT workers who know what they are doing and have the skills required to keep your business technology running. Unfortunately, many small businesses don't have the resources to pay top dollar for IT talent.
Managed Services Can Solve a Lot of These Issues
The closest thing you can get to a silver bullet for all of your technology problems is to work with a managed service provider like Twintel. Our trusted technicians have the know-how to help your organization overcome any technology-related obstacle, from technology acquisition to management to maintenance and beyond. To learn more about what we can do for your business, contact us at 888-428-0599 or schedule a meeting today.

Twintel has grown into an expansive, full team of IT services professionals, acting as the outsourced IT department of non-profits, small to mid-size businesses, and enterprise-level corporations in Orange County, across California, and nationally.
Today, it's the strength and deep expertise of the Twintel team that drives positive outcomes for clients. Each of the support staff, technicians, and engineers works diligently each day to make sure that the companies served have the seamless, secure, and stable IT environments needed to allow them to pursue their organizational objectives.