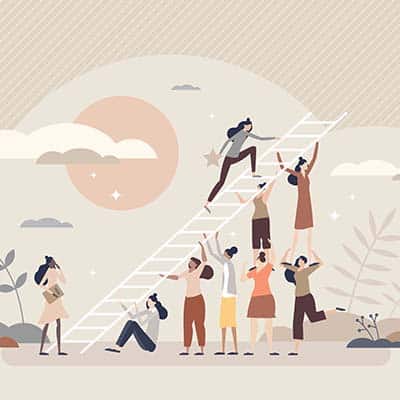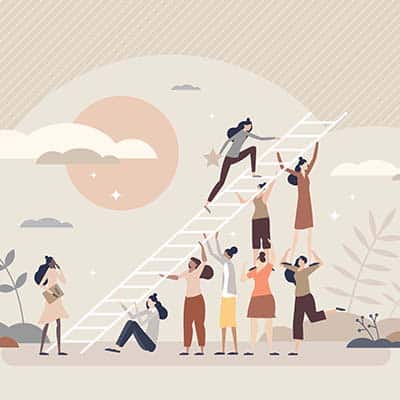 Business is a collaborative effort, and no one individual putting in all the work will create the same results as a well-oiled group fueled by cooperative collaboration. To help your organization build this type of productive collaboration, we've put together three tips you can implement to maximize your team's willingness and capabilities to work together.
Promote a Culture of Collaboration
Employees can get so preoccupied with their work that they might be unaware of what the rest of the office is caught up with. When teams are siloed and don't know what is going on elsewhere in the business, it can be a problem in the long term. If you want to promote collaboration in the workplace, you should make sure that collaboration is not only expected, but also encouraged. Creating this culture of collaboration can be challenging, but it can lead to a higher degree of fulfillment, satisfaction, and engagement within your workforce.

Hold Regular Staff Meetings
If your staff see each other every so often, but not regularly, they might be more reluctant to collaborate. Regular staff meetings give your team members a chance to catch up with everyone else on what each department is doing and how they are all working together toward the same goals. If you give your team more opportunities to get engaged and involved in this way, you can facilitate better collaboration moving forward.
Implement Collaborative Technology Solutions
It is hard to encourage collaboration if your team doesn't have the tools to make it happen in a remote or hybrid environment. Plus, depending on the size of your workforce, it might be hard to gather everyone in one place for a staff meeting. Software tools that allow for meetings and collaboration are more accessible now than they have ever been before. Video conferencing, instant messaging, file sharing, and more are all staples in the collaborative space, and any organization hoping to make it happen without them will be in for a rude awakening.
How does your business handle its collaborative efforts? You can take things up a notch by working with Twintel. We can equip your business with all of the best tools to make collaboration easy and less of a pain. To learn more about what we can do for your business, reach out to us at 888-428-0599 or schedule a meeting today.

Twintel has grown into an expansive, full team of IT services professionals, acting as the outsourced IT department of non-profits, small to mid-size businesses, and enterprise-level corporations in Orange County, across California, and nationally.
Today, it's the strength and deep expertise of the Twintel team that drives positive outcomes for clients. Each of the support staff, technicians, and engineers works diligently each day to make sure that the companies served have the seamless, secure, and stable IT environments needed to allow them to pursue their organizational objectives.