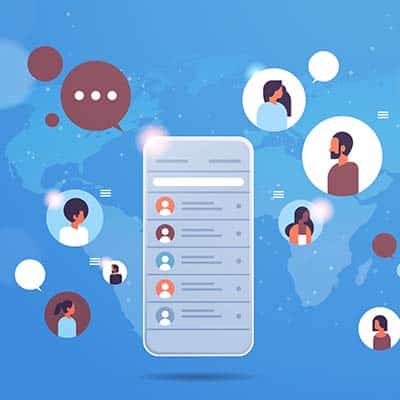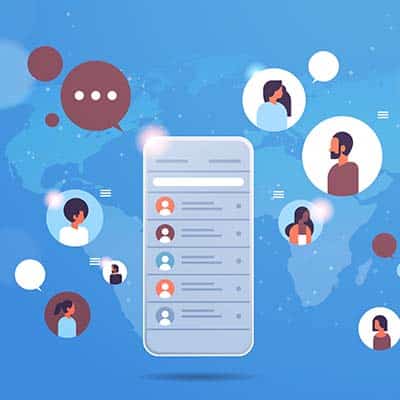 How organized are your contacts stored in your Android smartphone? Chances are that, as a business professional, you might have several duplicate contacts in your phone, some from just asking for peoples' contact information, some imported from your email application, and others from who knows where. Let's discuss how you can merge duplicate contacts into one entry in your contact application, making for a much more organized list.
How to Merge Duplicate Contacts on Your Android Smartphone
For the purposes of today's blog, we're going to assume you are using the default Samsung Contacts app; the one that looks like an orange phonebook. It's simply labeled Contacts.
The Contacts app has a built-in tool for managing your contacts, and it couldn't be easier to use. To get started, simply open the application and tap the hamburger menu icon on the left side of the screen. From here, select Manage Contacts.
You should see an option at the top of the list called Merge Contacts. There are three fields which this function looks at, and they are Number, Name, and Email. Your duplicate contacts will be organized according to which part of the entry is duplicated. From here, just select the contacts you want to merge. If all of them are part of the same contact, you can tap Select All. Once you are ready, tap on Merge.
For most other Android devices, option up your Contacts app. Then tap Fix & Manage > Merge & Fix. Then tap Merge duplicates (this option will only display if you have duplicate contacts).
That's all there is to it! We recommend that you go through your contacts every so often and take care of this important process; otherwise it is very easy for your Contacts list to get overgrown and confusing—especially as you collect multiple phone numbers for people, or if people in your contacts list change their phone numbers.
What are some other tips and tricks you want to see us cover on this blog? Be sure to let us know, and stay subscribed so you don't miss them.

Twintel has grown into an expansive, full team of IT services professionals, acting as the outsourced IT department of non-profits, small to mid-size businesses, and enterprise-level corporations in Orange County, across California, and nationally.
Today, it's the strength and deep expertise of the Twintel team that drives positive outcomes for clients. Each of the support staff, technicians, and engineers works diligently each day to make sure that the companies served have the seamless, secure, and stable IT environments needed to allow them to pursue their organizational objectives.