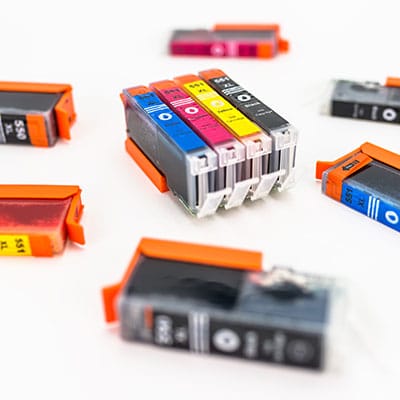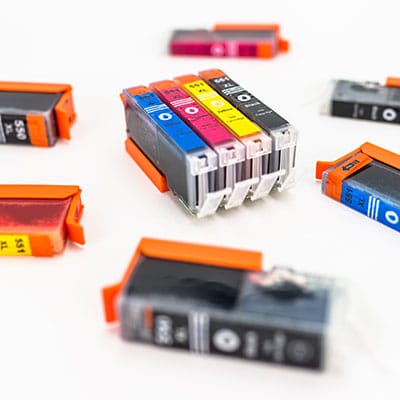 HP has been taking steps to disable any third party ink cartridges that they didn't produce from working in their printers, much to the disapproval of users everywhere. Let's go over what this means, both in terms of the backlash as well as what it means for your business.
A Firmware Update Has Reportedly Stopped Third-Party Ink Cartridges from Working
While HP claims that these changes are based in security, meant to maintain intellectual property and the integrity of printing systems, it didn't stop customers from getting angry as the ink they paid good money for was suddenly rendered useless. There have been many, many class-action lawsuits over the years around the world because of these kinds of efforts—however, despite the millions in settlements they have been ordered to pay out, HP has persisted in their efforts.
Essentially, HP has implemented an update to their printers that will not permit cartridges that lack an original HP security chip or the circuitry that HP has incorporated to successfully print. Instead of showing the "can't guarantee quality" message that third-party cartridges once prompted the printers to display, the print job is just canceled.
These Kinds of Changes Just Add an Additional Concern to Your IT Management
Legal considerations and user frustrations aside, the idea that you may be restricted to specific ink cartridges makes it that much harder to manage a very specific—and in many ways critical—aspect of your business' processes. With all of the other considerations you have to balance each and every day, is there really time to address this kind of minutiae while also focusing on your actual business operations?
For many, the answer is no.
That's why we offer the services we do as a managed service provider (MSP), from vendor management to IT procurement to general maintenance and upkeep—both through remote monitoring and management and through on-site intervention. Basically, you can focus on what you went into business to do, while we take care of all the little things needed to support the business—including procuring specific ink cartridges for your business' printing needs.
To learn more give TWINTEL a call at 888-428-0599 or schedule a meeting today!

Twintel has grown into an expansive, full team of IT services professionals, acting as the outsourced IT department of non-profits, small to mid-size businesses, and enterprise-level corporations in Orange County, across California, and nationally.
Today, it's the strength and deep expertise of the Twintel team that drives positive outcomes for clients. Each of the support staff, technicians, and engineers works diligently each day to make sure that the companies served have the seamless, secure, and stable IT environments needed to allow them to pursue their organizational objectives.