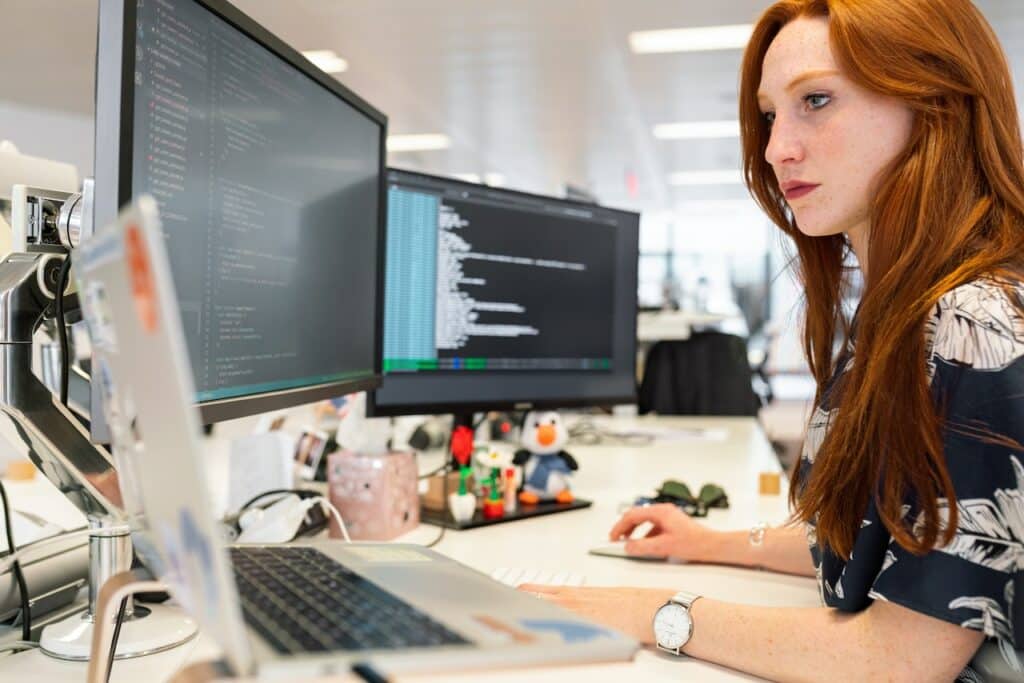 The short answer—yes, managed IT service providers (MSP) have become a superpower to many businesses, especially when it comes to cybersecurity. But more than a superpower, organizations are starting to recognize its potential. Unfortunately, cyberattacks occur about 30,000 times daily and these hackers cost businesses in the U.S. about $6.9 billion in 2021 alone.
These are not statistics that can just be brushed aside—they should be taken with the seriousness they deserve. But how can this issue be combated? Here is how an MSP can help meet the cybersecurity needs of your business.
Managed IT Service Providers and What They Are Responsible For
Managed IT service providers are the backbone of a company's cybersecurity system. They are responsible for managing an organization's technology-related needs, including the installation and maintenance of software, hardware, networks, and more.
These are some of the many areas covered when your business utilizes managed IT services:
Patching of computer software and operating systems
Network security
Data backup and restoration
Server maintenance and monitoring
Remote monitoring and support
Cloud storage services
Disaster recovery planning
Cloud computing
The Benefits of Utilizing an MSP for Cybersecurity Needs
When it comes to managed IT services, the importance lies in the unique services they offer, tailored to your business's specific needs. Whether you need to manage cybersecurity for a small business or an enterprise-level organization, MSPs can help protect your company.
No two businesses are the same and managed IT service providers help organizations customize their cybersecurity solutions to match the company's specific requirements and goals. But working with them gives you more than that. Here are some of the additional benefits that come from using an MSP for your cybersecurity:
Efficiency
Having services tailored to your business's needs means they will provide you with the most efficient service possible. This not only helps save time and money but also ensures that your company is functioning at optimum levels. Your operational efficiency will increase by 45-65% by investing in an MSP.
Proactive Solutions
Managed IT service providers offer proactive cybersecurity solutions that detect and respond to potential threats before they become damaging. This proactive approach eliminates the need for reactive solutions, which can not only be costly in time and money but extremely damaging to your business.
Cost-Effectiveness
Hiring an in-house team is far more pricey and time-consuming than hiring an MSP. In fact, according to Business Wire, managed services will help reduce IT costs by 25–45%.
How to Select the Right MSP for Your Cybersecurity Needs
Not just any MSP can provide your business with the managed IT services it needs. It is important to select an MSP that has professional standards and a high commitment to excellence. Choose a cybersecurity provider that specializes in your industry. Each industry is unique and finding an MSP that specializes in your industry will mean that they can help you stay safe and compliant with industry regulations.
When selecting an MSP, look at their track record and ask yourself these questions:
Do they have the right experience to meet your business needs?
What is their customer service like?
Are they responsive?
Are their managed IT services cost-effective?
What is their reputation in the managed IT service provider industry?
Stop Hackers With Twintel's Cybersecurity
Twintel is a managed service provider (MSP) that specializes in cybersecurity solutions tailored to meet the needs of your business. We provide services that are cost-effective, efficient, and secure. Our commitment to excellence will exceed your managed IT services expectations. Contact us today and let's get started on making sure your company remains safe and secure!

Twintel has grown into an expansive, full team of IT services professionals, acting as the outsourced IT department of non-profits, small to mid-size businesses, and enterprise-level corporations in Orange County, across California, and nationally.
Today, it's the strength and deep expertise of the Twintel team that drives positive outcomes for clients. Each of the support staff, technicians, and engineers works diligently each day to make sure that the companies served have the seamless, secure, and stable IT environments needed to allow them to pursue their organizational objectives.