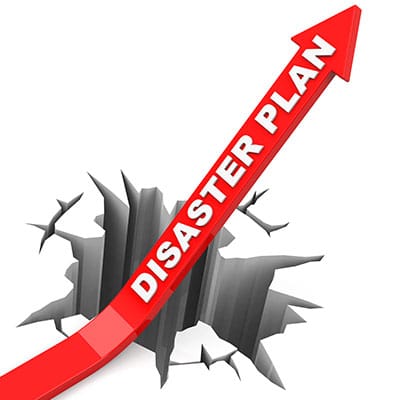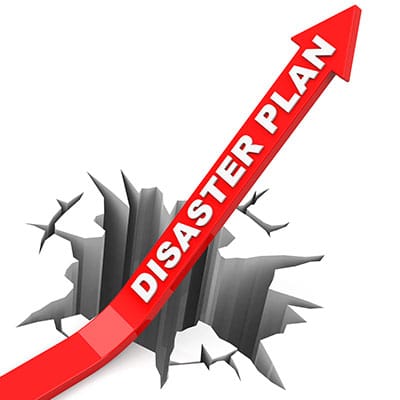 How seriously does your business take data backup and disaster recovery? You might not be able to predict the future or what might occur, but you can at least prepare for it to mitigate the damage it could potentially bring about. Today, we want to share some of the best practices you can implement to combat even the worst disaster scenarios your organization might encounter.
Use the 3-2-1 Method
The 3-2-1 rule focuses on the number of backups you have stored at any given time, as well as how they are stored and accessed in a pinch. This rule argues that you should maintain at least three copies of your data, two of which are on-site for easy access and one in a secure off-site data center, accessible through the cloud. You want so many copies of your data so that you aren't completely ruined if one or more copies of it are corrupted or destroyed. You'll always have a working copy of your data that you can rely on in a worst-case scenario.
Consider RPO and RTO
Two of the most important metrics to consider for your backup system are RPO and RTO, or recovery point objective and recovery time objective. RPO examines how much data you need to get your operations back to an acceptable level, whereas RTO concerns itself with how long it takes to get back to that point. If you can identify these metrics, you can optimize your chances of recovering from a disaster.
Utilize a BDR System
With a comprehensive BDR system in place, you will have access to all the tools you need to keep your operations running even under the worst possible circumstances. The traditional method of taking data backups using tapes was a manual nightmare that pales in comparison to the more modern and effective BDR systems which can be automated to save time and resources. You can take snapshots of your data for more frequent backups, ultimately resulting in less data loss and prioritizing business continuity. A good BDR system can also act as a temporary server in the event your infrastructure is damaged, minimizing downtime while you search for replacement hardware.
Get Us On Your Side!
If you want to ensure your business doesn't suffer needlessly from data loss or downtime, Twintel can equip your organization with a high-quality backup and disaster recovery solution. We can protect your business from all of the issues that involve business continuity. To learn more, reach out to us at 888-428-0599 or schedule a meeting today.

Twintel has grown into an expansive, full team of IT services professionals, acting as the outsourced IT department of non-profits, small to mid-size businesses, and enterprise-level corporations in Orange County, across California, and nationally.
Today, it's the strength and deep expertise of the Twintel team that drives positive outcomes for clients. Each of the support staff, technicians, and engineers works diligently each day to make sure that the companies served have the seamless, secure, and stable IT environments needed to allow them to pursue their organizational objectives.