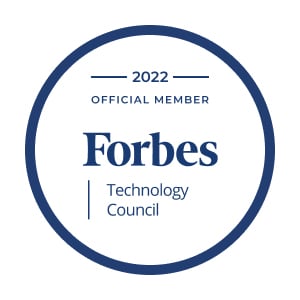 At Twintel, we are proud to be members of the Forbes Technology Council. We work with members on the Council to provide the best possible solutions for our customers. We believe that by working together, we can provide the best possible products and services to you.
The Forbes Technology Council was created to provide a platform for leading technology executives to connect with their peers and exchange ideas. The members are some of the world's most innovative and successful technology executives.
What Is the Forbes Technology Council?
The council is an invitation-only community for senior technology executives. They are selected through a rigorous vetting process and for their achievements and thought leadership in the technology industry.
Their three pillars of value are connections, visibility, and growth.
Connections: The Council members are part of a global community of technology leaders
Visibility: The members are featured in the Forbes Technology Council community, on the Forbes website, and in Forbes magazine
Growth: They are provided a platform to share ideas, build relationships, and grow together
Why Does Being a Member of the Forbes Technology Council Matter?
Not only is this a prestigious community of world-class technology executives, but the members are also at the top in their field, and their insights and perspectives are highly valued by their peers.
Members on the Council are passionate about sharing insights, exchanging ideas, and collaborating with their peers. The members believe that by sharing insights and experiences, they can help other technology leaders drive business transformation and growth.
Because of their proven track record and dedication to excellence, the members of this council have a unique perspective that is beneficial to their customers. They provide top service and innovative products that customers can trust.
Partner with a Business on the Forbes Technology Council
At Twintel, we are an IT provider specializing in enterprise-level IT consulting and support that is affordable to businesses. We are your trusted partner in all things IT and are here to help you grow your business.
If you are interested in working with an IT provider that is a member of the Forbes Council, contact us today!

Twintel has grown into an expansive, full team of IT services professionals, acting as the outsourced IT department of non-profits, small to mid-size businesses, and enterprise-level corporations in Orange County, across California, and nationally.
Today, it's the strength and deep expertise of the Twintel team that drives positive outcomes for clients. Each of the support staff, technicians, and engineers works diligently each day to make sure that the companies served have the seamless, secure, and stable IT environments needed to allow them to pursue their organizational objectives.