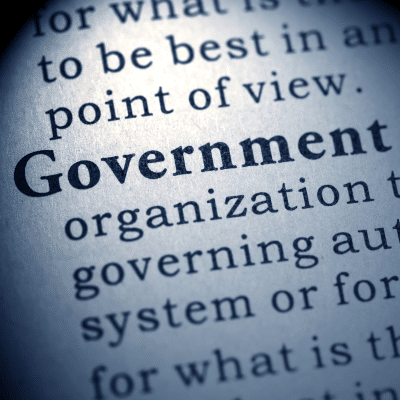 Government agencies face unique challenges in managing their information technology systems in today's rapidly evolving technological landscape. Staying up-to-date with the latest technology and following strict regulations are essential for maintaining secure and efficient operations. At Twintel, we specialize in providing comprehensive and tailored IT services for government agencies, offering a range of services to address their specific needs.

The Unique Challenges of Government IT
Government agencies encounter several distinct challenges when it comes to information technology. Two of the most prominent ones are:
Ensuring Systems Are Up-to-Date
Despite the ever-increasing reliance on technology, keeping IT systems up-to-date often takes a back seat. However, neglecting this aspect can lead to severe consequences, ranging from financial losses to legal disputes.
Complying with Strict Regulations
Government IT departments must navigate a complex web of regulations, such as NIST or ISO standards. Failing to comply with these regulations can result in vulnerable systems and substantial financial penalties.
Message From Our CIO
"At Twintel, we take great pride in our exceptional reputation for serving educational institutions, as well as our distinguished track record in the local and state government sector. With our extensive experience in managing complex projects with multi-million dollar budgets, we bring a level of expertise and professionalism that sets us apart. We understand the unique challenges faced by in the government sector and the critical importance of delivering reliable and secure technology solutions to support their mission. Whether it's implementing state-of-the-art infrastructure, managing data systems, or providing comprehensive IT support, we have the knowledge and resources to ensure the success of local and state government at every level."

– William Scogin, Founder and CIO of TWINTEL
Managed Government IT Services from Twintel
At Twintel, we understand the specific needs of IT Services for government agencies and offer a range of managed IT services to address their requirements. Our services include:
Network Security and Management
We handle network security and management complexities, ensuring that your systems are always up-to-date and protected. By entrusting this responsibility to us, you can focus on your core operations with peace of mind.
Cloud Services
We provide tailored cloud hosting solutions for government agencies, offering secure remote access to data and applications. Our scalable cloud services enable your IT department to expand operations efficiently while maintaining data integrity.
Data Backup and Recovery Solutions
Our comprehensive government IT services include robust data backup solutions. Critical information can be swiftly recovered in an emergency, minimizing downtime and reducing the potential for cyber threats.
End-User Support and Training
To prevent security breaches, proper end-user support and training are essential. We offer comprehensive training programs to ensure that government staff can effectively utilize their IT systems, reducing the risk of human error.
The Benefits of Partnering with Twintel
By partnering with Twintel, government agencies gain access to a team of experienced IT professionals dedicated to optimizing their technology systems. Here are the key benefits of choosing our government IT solutions:
Streamlined Data Storage and Management
Our cloud and storage solutions simplify data management, ensuring streamlined operations and reliable government IT services. This leads to improved efficiency and better decision-making capabilities.
Enhanced Security
Twintel takes security seriously and provides regular updates and maintenance to keep government agencies compliant with regulations while protecting them from cyber threats. Your sensitive data remains safe and secure under our watchful eye.
Cost Savings
Outsourcing your IT needs to a trusted managed service provider like Twintel allows government agencies to save money and valuable resources. You can allocate your budget more effectively by eliminating the need for in-house IT staff.
Trustworthy Values
With Twintel, your government IT solutions are entrusted to a team of dedicated professionals who genuinely care about your success. We prioritize your IT infrastructure's reliability, security, and long-term success.
Conclusion
Government agencies face unique challenges in managing their IT systems, but with Twintel's comprehensive range of managed IT services, these challenges can be overcome. By ensuring compliance, providing secure solutions, and offering cost-effective services, we enable government agencies to optimize their technology systems and focus on their core operations. Partner with Twintel today for reliable, compliant, and efficient IT services for government agencies.
To learn more give TWINTEL a call at (888) 428-0599 or schedule a meeting today.

Mark Johnson is a passionate technology professional with over 11 years of experience in the Managed Services IT space and a wide variety of industry-leading certifications. Mark's extensive Managed IT experience and aptitude for quickly learning and adapting to new technologies has equipped him to offer valuable insight across a broad spectrum of business technology solutions.