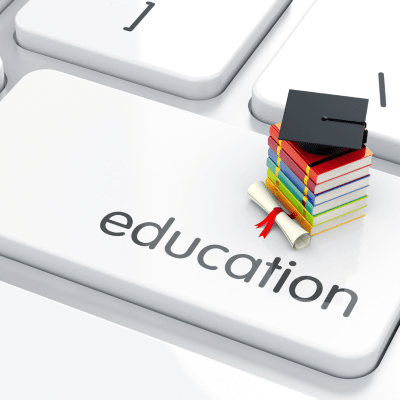 Education IT services empower educational institutions to leverage technology effectively, promoting student engagement, improving administrative processes, and fostering a conducive learning environment. Today we talk about the crucial role education IT services play.

Unleash the Power of Secure Education IT Services
Welcome to the future of education, where the landscape is constantly evolving. Educational institutions must embrace technology in this digital era to create immersive and engaging learning environments. At Twintel, we specialize in providing cutting-edge managed IT services tailored to the unique needs of the education sector, empowering your organization to stay ahead of the curve.
Message from the CIO
"At Twintel, our longstanding commitment to serving educational institutions runs deep. For years, we have been dedicated to supporting the mission of educators and administrators by delivering comprehensive managed IT services tailored to the unique needs of the education sector. We understand that technology plays a pivotal role in shaping the learning landscape and preparing students for success in a rapidly evolving world. That's why we bring our wealth of experience, expertise, and innovative solutions to educational institutions, enabling them to harness the power of technology effectively. From robust network infrastructure to secure data management and innovative classroom solutions, we provide educators with the tools they need to inspire and engage students in transformative ways. Together, we can continue to shape a future where education is empowered by technology, opening doors to endless possibilities and nurturing the leaders of tomorrow."

– William Scogin, Founder and CIO of TWINTEL
Overcoming Challenges in Educational Organizations
In the ever-evolving landscape of education, organizations often face various obstacles that can hinder the teaching and learning experience. At Twintel, we understand the unique challenges educational institutions encounter and provide tailored solutions to overcome them. Let's explore some key challenges and how our education IT services can help you navigate them seamlessly.
Enhancing Cybersecurity Measures
With our extensive experience in the IT industry, we offer robust cybersecurity solutions that safeguard your institution's valuable information. Rest assured that your data remains secure and your systems are protected against potential breaches.
Embracing Technological Advancements
Twintel's education IT services ensure that your systems are upgraded and optimized, enabling you to leverage cutting-edge technology to enhance teaching methodologies and improve student engagement.
Navigating the World of Hybrid Learning
From implementing robust virtual learning platforms to optimizing network infrastructure, we empower you to deliver a cohesive and engaging learning experience for students. We provide comprehensive solutions to seamlessly integrate hybrid learning into your organization.
Creating an Intelligent Campus Environment
By leveraging advanced technologies, such as IoT devices and smart infrastructure, we create a connected environment that enhances students' convenience and facilitates seamless communication among staff, faculty, and students.
Reliable and Trustworthy IT Services
At our company, we go beyond being just another IT service provider – we become your dedicated technology partner. We take the time to truly understand your unique IT needs and collaborate with you to develop a custom solution that aligns with your budget and business goals. As a local IT company, we pride ourselves on being readily available to provide on-site IT support whenever you need it. Let's delve into the exceptional services we offer:
Elevate Your Organization with Cloud Computing Solutions
The cloud has emerged as a game-changer, revolutionizing how students learn, and teachers teach. Our tailored cloud computing solutions empower your organization to leverage the power of the cloud while ensuring optimal functionality and security.
Comprehensive Security Solutions to Safeguard Your Institution
Protecting your educational institution against cyber threats is paramount in an increasingly digital world. Our team of experts specializes in providing comprehensive security solutions tailored to the education sector. We work closely with you to assess your organization's vulnerabilities and develop a robust security system that safeguards your sensitive data, mitigates risks, and ensures compliance with industry regulations.
Ensure the Safety of Your Data with Backup and Recovery Solutions
Our IT services for education prioritize the safety and integrity of your confidential information. We offer secure data backup and recovery solutions that protect against data loss and enable swift recovery in case of unforeseen events.
Maximize Your Internet Connection with Expert Consulting
High-speed internet access is a fundamental requirement for educational organizations in Los Angeles. We understand the importance of a reliable and robust internet connection to support seamless learning experiences. Our experienced consultants will assess your existing infrastructure, analyze your internet needs, and provide expert recommendations to optimize your internet connection.
Unlock the Potential of Education IT Services with Twintel
Partnering with Twintel for your education IT services means unlocking a world of benefits tailored to the unique needs of educational organizations. Here's what you can expect when you choose us:
Cost-Effective Solutions That Fit Your Budget
At Twintel, we believe that leveraging IT services for education shouldn't mean sacrificing your budget. Our cost-effective solutions ensure you stay up-to-date with the latest technology without breaking the bank.
Peace of Mind with Secure Systems
Safeguarding your organization's IT systems and data is our top priority. With Twintel, you can enjoy peace of mind, knowing your confidential data is safe and secure. Our education IT services ensure that your systems are up-to-date and protected against potential cyber threats, allowing you to focus on what matters most: delivering exceptional education.
Experience the Difference with Twintel's Education IT Services
At Twintel, we understand educational organizations' unique challenges in today's digital landscape. Our comprehensive IT support services are tailored to your needs, empowering you to easily overcome these challenges. Partner with us today and unlock the full potential of our education IT services.
To learn more give TWINTEL a call at (888) 428-0599 or schedule a meeting today!

Mark Johnson is a passionate technology professional with over 11 years of experience in the Managed Services IT space and a wide variety of industry-leading certifications. Mark's extensive Managed IT experience and aptitude for quickly learning and adapting to new technologies has equipped him to offer valuable insight across a broad spectrum of business technology solutions.