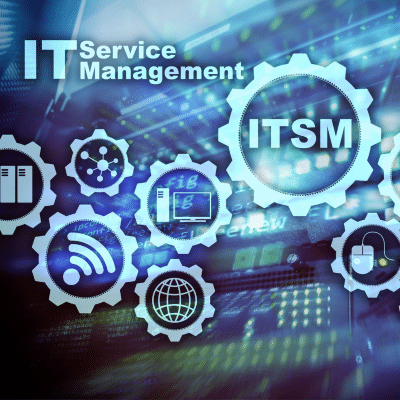 In today's fast-changing technology landscape, businesses rely largely on their IT infrastructure to fuel productivity, effectiveness, and innovation. The management and upkeep of this intricate IT ecosystem, however, may be a difficult endeavor, particularly for small and medium-sized enterprises. A Managed Service Provider (MSP) can help with this.

The success of your company depends on choosing the correct MSP, as doing so can have a big impact on operational effectiveness, cybersecurity, and overall profitability.

This post will explain why picking the best MSP is crucial and offer five useful suggestions to aid in your decision-making.
Why Choosing the Right MSP Matters?
Choosing the right MSP is crucial. Here are some reasons why selecting the best MSP is critical for businesses.
Enhanced IT Efficiency
A competent MSP can improve your IT infrastructure, ensuring the efficient operation of your systems and networks. This results in better staff productivity, decreased downtime, and higher operational efficiency.
Cost Reduction
MSPs frequently provide economical solutions that enable you to minimize IT costs without sacrificing quality. You can save money by outsourcing IT administration instead of maintaining an internal IT department.
Cybersecurity
Because cyber dangers are continuously changing, firms must implement strong security procedures. A qualified managed service provider (MSP) can create and maintain comprehensive cybersecurity policies to safeguard your data and systems against breaches and assaults.
Scalability
Your IT requirements change as your business expands. A knowledgeable MSP can smoothly scale your IT infrastructure, ensuring that it corresponds with your business objectives and development plans.
Prioritize Your Core Competencies
You may focus your attention and resources on your core business operations and innovate to achieve a competitive edge by outsourcing IT administration to an MSP.
Five Tips for Selecting the Best MSP
Here are some tips that will help you in choosing the best MSP.
1. Assess the Needs of Your Business
It's crucial to determine your company's IT needs before you begin looking for an MSP. Determine your objectives, your problems, and the particular services you require. You will be able to focus your search and discover an MSP that meets your needs with the aid of this first assessment.
2. Verify Any Pertinent Experience
Look for MSPs who have a track record of success in your sector. The provider is knowledgeable about the special difficulties and regulatory needs that apply only to your company because of your experience in your industry.
3. Examine Their Technical Knowledge
Analyze the MSP team members' technical expertise and credentials. They should be knowledgeable about your IT infrastructure. Ask them if they have any experience with the hardware and software solutions you now employ.
4. Review Service Level Agreements (SLAs)
Examine the MSP's SLAs in great detail. The SLAs specify the services' scope, turnaround times, and dispute resolution processes. Make sure the SLAs correspond to the requirements and expectations of your company.
5. Ask for Testimonials and Case Studies
Never be afraid to contact past customers of the MSP for referrals. To get their opinions about the provider, get in touch with these references. Ask for case studies that show the MSP's proficiency in problem-solving and successful implementations.
The Bottom Line
Your company's success may depend on your choice of managed service provider. It can result in improved security, scalability, efficiency, cost savings, and the capacity to concentrate on your core skills. You may discover an MSP that supports your company's goals and makes a substantial contribution to your success by using the five tips and doing extensive research. Remember that a wisely picked MSP is more than just an IT service provider; they are a strategic partner in your company's development.

Learn more about TWINTEL or call us at (888) 428-0599 or schedule a meeting today.
Click Here To Claim Your FREE Assessment and Action Plan

Mark Johnson is a passionate technology professional with over 11 years of experience in the Managed Services IT space and a wide variety of industry-leading certifications. Mark's extensive Managed IT experience and aptitude for quickly learning and adapting to new technologies has equipped him to offer valuable insight across a broad spectrum of business technology solutions.