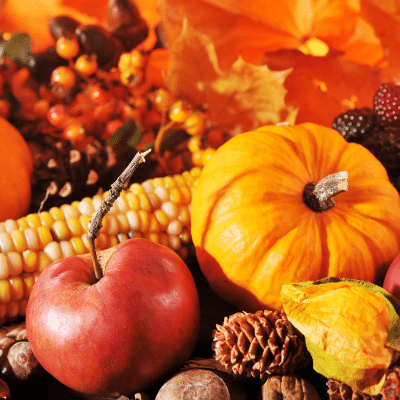 Preparing for a memorable and stress-free Thanksgiving involves careful planning and a bit of organization. By planning ahead you can create a memorable and stress-free Thanksgiving celebration that will allow you to fully enjoy the holiday with your loved ones. Here are some tips to help you achieve just that.

Here are 10 tips to help you have a enjoyable and stress-free Thanksgiving:
Plan Ahead:
Make a to-do list and a schedule for the days leading up to Thanksgiving to ensure you're well-prepared.
Create a Menu:
Plan your Thanksgiving meal in advance, including appetizers, main dishes, side dishes, and desserts.

Share Responsibilities:
If you're hosting, encourage your guests to contribute by bringing a dish or drinks. It can be a potluck-style Thanksgiving.

Delegate:
Don't be afraid to ask for help or delegate tasks. Family and friends can assist with cooking, setting the table, or bringing dishes.

Shop Early:
Grocery shopping can be chaotic close to Thanksgiving. Try to buy non-perishable items in advance and do the major shopping well ahead of time.

Practice Gratitude:
Encourage everyone to share something they're thankful for. This can be a touching tradition at the dinner table.

Offer Alternatives:
Consider dietary restrictions and preferences of your guests. Provide vegetarian or gluten-free options if needed.

Enjoy the Outdoors:
If the weather is nice, consider some outdoor activities like a family walk or a game of touch football to promote bonding.

Relax and Savor the Moment:
Thanksgiving is about spending time with loved ones, don't stress too much about perfection. Enjoy the company and the delicious food.

Support Local Causes:
Contribute to a nearby food bank or nonprofit organization in the spirit of the holiday season.
Remember that Thanksgiving is a time to express gratitude and show appreciation for the people in your life. Take a moment to reflect on the things you're thankful for, and enjoy the holiday with family and friends.
Learn more about TWINTEL or call us at (888) 428-0599 or schedule a meeting today.
Click Here To Claim Your FREE Assessment and Action Plan

Mark Johnson is a passionate technology professional with over 11 years of experience in the Managed Services IT space and a wide variety of industry-leading certifications. Mark's extensive Managed IT experience and aptitude for quickly learning and adapting to new technologies has equipped him to offer valuable insight across a broad spectrum of business technology solutions.