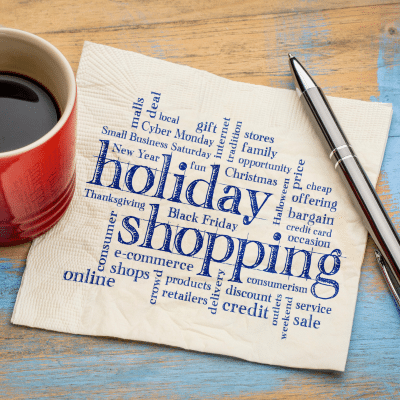 As the holiday season draws near, many of us are surely thinking about making purchases. Thanks to the e-commerce revolution, there's no need to spend your time wandering through crowded malls or trekking for miles to get your favorite items. Online shopping offers a convenient and hassle-free alternative, sparing you from mall traffic and large crowds. Check out the following safe online holiday shopping tips

While online shopping has undoubtedly made our lives more convenient, it has also brought to light certain issues related to your finances and personal identity. It's no secret that the holiday season is a prime time for cybercriminals and online retailers alike. Some see it as an opportunity for online theft and profit.
In other words, there are numerous fraudulent online shopping websites run by unscrupulous individuals who aim to rob your account or credit card details. If you're planning to do your holiday shopping online this year, identifying a secure vendor is crucial to safeguard your hard-earned money.
Tips for Safe Online Holiday Shopping
1. Keep Your Personal Info Private
Always remember, when shopping online, there's no need to share extensive personal information. If an online vendor requests an excessive amount of data, consider it a red flag and explore other options. No legitimate shopping website should ever ask for your social security number or personal details to sell you a product.
2. Choose Secure Websites
This is one of the most critical steps to prevent online scams. Always opt for well-established and reputable retailers like Amazon or eBay. Doing business with an unfamiliar online entity can lead to significant losses.
3. Utilize Your Credit Cards
As a holiday shopper, using your credit cards often comes with liability protection. If someone unlawfully uses your credit card, federal regulations usually mean you can wait to pay until the matter is thoroughly investigated. Your liability is capped if you report unauthorized charges within two days. Using your credit card for online shopping is a smart move.
4. Fortify Your Account with a Strong Password
Creating a secure password for your online account is essential in protecting yourself from online scams.
Here are some tips:
Avoid using easily guessable personal information like your kids' names, birthdays, or favorite colors.
Always use a complex combination of uppercase and lowercase letters, symbols, and numbers.
5. Beware of Phishing Scams
Phishing is a common fraudulent attempt to acquire your sensitive account or credit card information. You might receive enticing emails, especially during the holiday season, offering special discounts. Never click on emails from unknown senders promising incredible deals, as they may contain malware or viruses.
6. Avoid Public Wi-Fi
While public Wi-Fi at malls, cafes, or restaurants may seem tempting, it can pose serious security risks. Anyone can intercept your device or online activities and exploit your personal information used for online shopping.
Summing Up
As we prepare for the holiday season and the joy of online shopping takes center stage, let's remember the importance of balancing convenience with security. While online shopping has made our lives easier, it's also brought about new challenges that we need to be mindful of.
Keeping your money and personal information safe during this festive time is a top priority. By following the tips we've discussed, you can significantly reduce the risk of falling prey to online scams or dubious sellers.
Learn more about TWINTEL or call us at (888) 428-0599 or schedule a meeting today.
Click Here To Claim Your FREE Assessment and Action Plan

Mark Johnson is a passionate technology professional with over 11 years of experience in the Managed Services IT space and a wide variety of industry-leading certifications. Mark's extensive Managed IT experience and aptitude for quickly learning and adapting to new technologies has equipped him to offer valuable insight across a broad spectrum of business technology solutions.