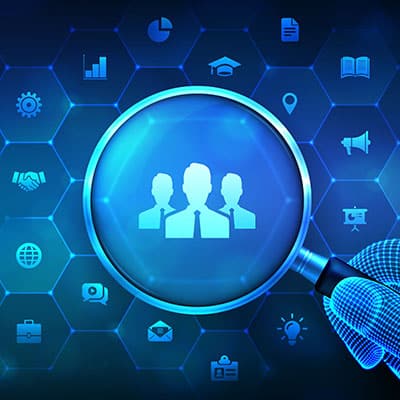 Your business runs on software, whether it's the systems you implement to get work done or the customer relations management software you use to communicate with the consumers of your goods or services. You'd be hard-pressed to find a business that doesn't rely on consumer-based software in some capacity, so it's not a stretch to say that your business is only as effective as the solutions you implement.
That said, some software is designed with business in mind rather than for individual use, which makes sense when you consider that the developer makes more money when large enterprises use their solutions. There are differences between enterprise-grade solutions and those used by individuals, including the following:
Audience: Enterprise software is developed with larger organizations in mind, and since most large organizations have a hierarchy to consider, the software is usually going to be developed with specific subgroups in mind as well.
Options: Enterprise-grade software will have more options than the standard application might.
Storage: Enterprise software often handles sensitive data, so alternative storage options are generally built into them. Since more companies are using the cloud, this makes scaling according to specific needs much easier than it would be with the standard solution.
Different Processes: Enterprise-grade software often entertains a lot of flexibility based on specific issues an organization might have, meaning that there might be a lot more to consider during the implementation phases, as well as maintaining the interoperability of it after implementation.
Scalability: Finally, good businesses will account for growth over time, and enterprise-level systems will make this much easier. Being able to adjust according to circumstances is a remarkably important advantage to have.
What You Need to Know About Enterprise Solutions for Small Businesses
Small businesses can implement enterprise-level solutions, but again, it might be difficult to determine if it is the right call for the company. You can consider the following factors when determining if the enterprise-level solution is worth it, or if you can make ends meet with the consumer-level versions.
Deploying cloud-based solutions is one way you can get the best fit for your business. Large platforms like Professional Services Automation (PSA) or Enterprise Resource Planning (ERP) will have all of the functionality you need to effectively manage your small business on both ends.
Cost is important, and you will have to factor in purchasing the software, the licenses, and any necessary hardware to get a true estimate for whether a solution is right for you or not.
The differences between enterprise and regular software are slowly diminishing, and Software as a Service (SaaS) platforms allow small businesses to get accessible and powerful solutions for a manageable monthly payment.
Small businesses might not have as much leeway in their budgets, but this doesn't mean that they don't have options. We want you to know that our organization can take care of any technology decisions you might need made for your business. To learn more, call Twintel today at 888-428-0599 or schedule a meeting today.

Twintel has grown into an expansive, full team of IT services professionals, acting as the outsourced IT department of non-profits, small to mid-size businesses, and enterprise-level corporations in Orange County, across California, and nationally.
Today, it's the strength and deep expertise of the Twintel team that drives positive outcomes for clients. Each of the support staff, technicians, and engineers works diligently each day to make sure that the companies served have the seamless, secure, and stable IT environments needed to allow them to pursue their organizational objectives.