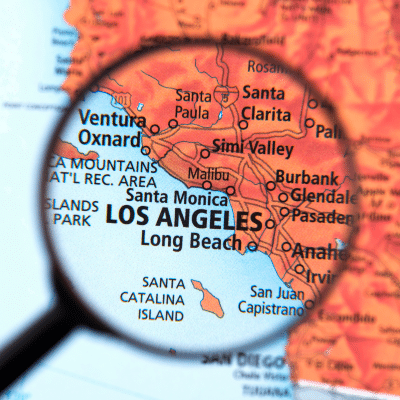 Hiring an IT service for your business in Los Angeles County is your best choice. If you don't want to risk the quality of services received, let Twintel take charge. We will provide you with the best IT Services in the industry and help your business stay safe.

Los Angeles County: Overview
Los Angeles County was established on February 18, 1850. It was one of the first 27 counties in California. With 4,084 square miles, it is one of the country's largest counties, with nearly 10 million inhabitants.
It makes up about 27 percent of California's total population, making it the most populous county in the country. Law enforcement, tax collection, public health protection, public social services, elections, and flood control are just a few of the services the County is responsible for providing as a subdivision of the state.
IT Services in Los Angeles County
An IT department is one of the most crucial sectors of a business. It determines the company's security, well-being, and protection against cyber threats. Business owners think only large organizations require IT services, but that's untrue. Today, almost every Los Angeles business requires a professional for their IT department, and that's where Twintel comes in.
Message from the CEO
"Los Angeles is a hub of innovation and creativity that offers endless business opportunities for companies like TWINTEL. With a diverse range of industries, from entertainment and fashion to aerospace and biotech, Los Angeles is a center for cutting-edge technology and forward-thinking businesses. What sets Los Angeles apart is its entrepreneurial spirit, where risk-taking and outside-the-box thinking are embraced and celebrated. Additionally, Los Angeles is home to world-famous attractions like the Hollywood Walk of Fame, the Griffith Observatory, and the Getty Center, making it a fantastic place to live and work. At TWINTEL, we're proud to be part of this vibrant community and excited to help businesses thrive in this dynamic environment."
– William Scogin, Founder and CIO of TWINTEL
Hiring IT Managed Services: What it offers?
The demands for managed IT services have increased because almost every business needs an IT department. Unfortunately, not all of these companies have access to the IT services in Los Angeles.
Business owners prefer a local service for their managed IT services. Hiring the right professional will provide you with better benefits than you may think. Here's a quick look at the benefits of hiring managed services for your IT in Los Angeles County.
Access to the Latest Tech
Twintel offers access to the leading IT equipment and professionals ensuring you have everything you need. We upscale our equipment and train professionals from time to time.
It's why we have become so popular in the Los Angeles area. The locals love our services, and we will assist you similarly.
Industry Experience
The experience of IT professionals impacts the level of services a company has access to. The right professionals have an in-depth knowledge of what the industry requires.
They comprehend the IT landscape and its relations with other industries. With the help of our professionals, you have the required services.
Cost-Effectiveness
What's the biggest challenge for businesses in need of IT services—the costs of IT? Businesses spend thousands of dollars annually on setting up their IT departments. However, outsourcing your IT management to our professionals can save you from trouble.
Our IT services maximize IT investments, which saves business costs. Business owners can reuse the savings elsewhere and ensure business growth.
Business Security
Twintel has worked in the industry long enough to know how big a threat data compromise is. A single instance of data or identity theft can cost the business millions of dollars. Therefore, our professionals don't risk your company's security. Our professionals use the latest IT security to ensure your company is safe. We will inspect your business's security levels and change them as required.
World-Class Customer Services
Outsourcing your IT needs to an external company is a massive decision. Businesses place their trust in our hands when they hire us. Therefore, our team of IT specialists provides the best IT solutions.
We know our customers wouldn't like compromising on their customer experience. Therefore, Twintel has worked for years and has created a loyal customer base. If it's your first time with us, we will guide you just as professionally.
IT Services in Los Angeles
We'll give you the best IT support available and keep your company secure. To learn more give us a call at (888) 428-0599 or schedule a meeting today.

Mark Johnson is a passionate technology professional with over 11 years of experience in the Managed Services IT space and a wide variety of industry-leading certifications. Mark's extensive Managed IT experience and aptitude for quickly learning and adapting to new technologies has equipped him to offer valuable insight across a broad spectrum of business technology solutions.