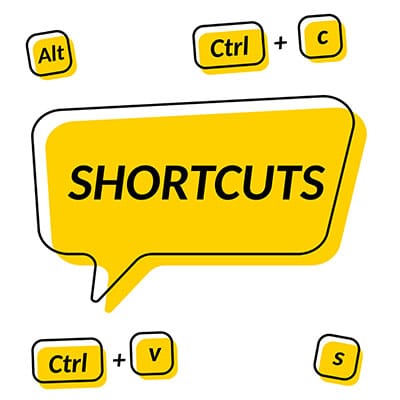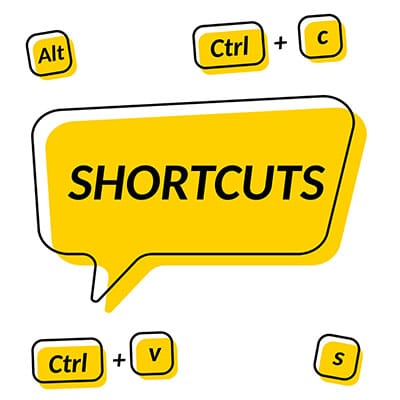 We know that time is of the essence, especially in today's fast-paced work environment. To help you fully leverage the technology at your disposal, we recommend that you read through this list of Google Chrome keyboard shortcuts and take them to heart. You never know when they might come in handy.
Handy Google Chrome Keyboard Shortcuts
We thought today we could use this blog to show off a handful of helpful Google Chrome keyboard shortcuts that you might find useful as you navigate the workday.
Ctrl + Shift + B: Show or hide the bookmark bar
Ctrl + Shift + O: Open your bookmarks manager:
Ctrl + Shift + T: Reopen a closed tab:
Ctrl + Shift + W: Reopen a closed window
Ctrl + Click: Open a link in a new tab
Ctrl + D: Bookmark your current tab
Ctrl + J: Open the downloads manager
Ctrl + T: Open a new tab
Ctrl + H: Open your History
Ctrl + Shift + Del: Delete your History
Ctrl + Shift + N: Open Incognito Mode
Of course, there are the standard keyboard shortcuts as well in addition to the above, but if you would like a comprehensive list of shortcuts, Google has compiled their own list here.
Did we forget any that you find particularly useful? Be sure to share them with us in the comments, and make sure you subscribe.

Twintel has grown into an expansive, full team of IT services professionals, acting as the outsourced IT department of non-profits, small to mid-size businesses, and enterprise-level corporations in Orange County, across California, and nationally.
Today, it's the strength and deep expertise of the Twintel team that drives positive outcomes for clients. Each of the support staff, technicians, and engineers works diligently each day to make sure that the companies served have the seamless, secure, and stable IT environments needed to allow them to pursue their organizational objectives.