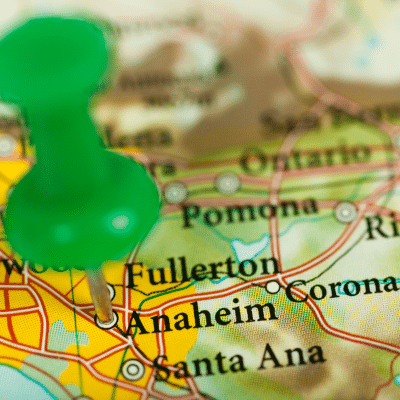 IT Services in Orange County. What is the biggest issue that both small and large businesses are facing? It's effective management of their IT departments. With people spending more money on their information technology departments, the need for a dedicated IT department is at an all-time high.
The question arises what makes these IT services so crucial in Orange County? Let's quickly review what these managed IT services can do for a local business.

Orange County: Overview
Southern California's Orange County is a part of the Los Angeles metropolitan area. The county had 3,186,989 residents, according to the reports of the 2020 census, making it the third-most populated in California.
Orange County is also the sixth-most populous in the United States and more populous than the other 21 states. Despite being primarily suburban, it is the second most populated county in the state, after San Francisco County.
The three largest cities in the county include:
The county also has a combined population of over 300,000. The county seat is located in Santa Ana. The six cities of the Pacific Coast cities in Orange County include:
Seal Beach
Huntington Beach
Newport Beach
Laguna Beach
Dana Point
San Clemente
Message from the CEO
"Orange County is a vibrant and innovative region that offers a unique blend of business opportunities, cultural diversity, and natural beauty, making it an ideal location for TWINTEL to operate. With a diverse range of businesses, from healthcare and biotech to fashion and entertainment, Orange County provides unparalleled opportunities for collaboration and growth. What sets Orange County apart is its focus on sustainability and eco-friendliness, with many businesses prioritizing clean energy and environmentally responsible practices. Additionally, Orange County is home to world-renowned attractions like Disneyland, the Orange County Great Park, and the Pacific Ocean beaches, which make it a fantastic place to live, work, and play. At TWINTEL, we're excited to be part of this dynamic community and look forward to working with businesses in Orange County to drive innovation and success."

– William Scogin, Founder and CIO of TWINTEL
Hiring IT Managed Services: What it offers?
With the incorporation of technology into almost every business, having an IT department has become a requirement. Businesses of all sizes spend thousands of dollars each year to cover these costs.
Sadly, not every one of these businesses has the necessary resources for an internal tech company. You can get the following benefits in Orange County, CA using the right IT service.
Access to the Latest Tech
Twintel offers cutting-edge technological solutions created specifically for your company. We are a customer-focused company that treats your company as if it were our own.
To help you with the process, our experts have the newest tools and the appropriate expertise. Our recent technology has made us the go-to choice for businesses needing managed IT services.
Industry Experience
IT management can become challenging with so many new threats, such as malware and imminent in the industry. You should give experienced professionals top priority when it comes to your company; Twintel can help with your IT Services in Orange County.
We can assist you in finding the best solution for your IT problems because we have years of experience. We have qualified experts on staff who are familiar with a variety of issues in the industry.
Cost-Effectiveness
One of the biggest costs you'll have to pay is IT management. Not all services are good enough for hire. Therefore, you must identify a service provider with reasonable fees. At Twintel, our professionals are accessible 24/7 for a reasonable cost. You can work with us to resolve your issues and manage your company's IT needs.
Business Security
If not handled properly, business security can be a serious issue. Your entire business can be at risk due to a single security issue. Therefore, Twintel experts ensure you have all the assistance necessary to successfully complete your business security tasks.
After we evaluate your current security measures, we will determine the best options for you. All the results we draw from our analysis will help you in the long run.
World-Class Customer Services
Twintel experts have sufficient industry experience and the best customer service practices. We make a significant difference. Below-average services will impact your business, and we know that well enough. We prioritize your satisfaction over all else. This makes our professionals the best option for companies in need of managed IT services.
Local Managed IT Services in Orange County
Still worried about your company's IT needs in Orange County? Let Twintel help you with the quality services you need for robust business growth and protection. We have the best industry professionals and practices ready for you.
To learn more give TWINTEL a call at (888) 428-0599 or schedule a meeting today.

Mark Johnson is a passionate technology professional with over 11 years of experience in the Managed Services IT space and a wide variety of industry-leading certifications. Mark's extensive Managed IT experience and aptitude for quickly learning and adapting to new technologies has equipped him to offer valuable insight across a broad spectrum of business technology solutions.