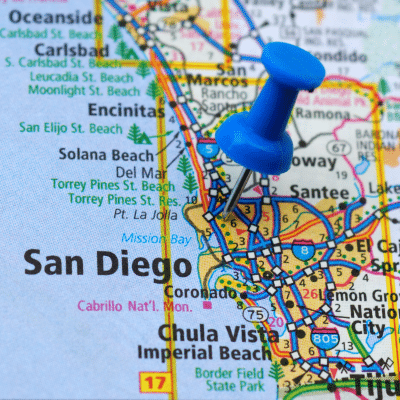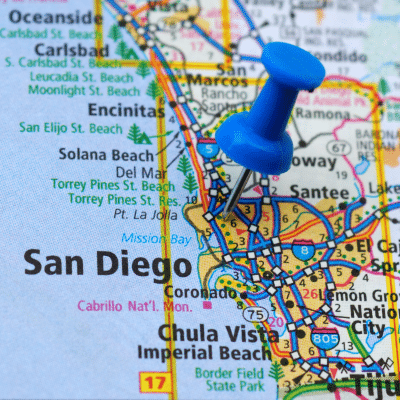 Getting the best IT services can be difficult because of so many companies around San Diego County. Many so-called experts. However, only a few experts are the best in their fields. Discovering the right specialist is important because it will affect your company. If you need Managed IT services in San Diego County, Twintel is the right choice.

San Diego County: Overview
California's Pacific coast is home to San Diego, renowned for its parks, beaches, and balmy weather. The celebrated San Diego Zoo and several art galleries, artists' studios, galleries, and parks are all located in the enormous Balboa Park within San Diego.
San Diego's population was 1.382 million (2021), leading to quicker growth in the area. With so many places to visit, San Diego is a great place for new businesses. That's where companies need managed IT services, and Twintel comes to the rescue.
Message from the CEO
"San Diego County is an incredibly vibrant and dynamic region, offering a perfect balance of natural beauty, cutting-edge innovation, and a welcoming community that make it an ideal location for TWINTEL to operate. With a diverse range of businesses, from biotech and defense to fintech and entertainment, San Diego County offers unparalleled opportunities for collaboration and growth. What sets San Diego County apart is its focus on quality of life, with a thriving arts and culture scene, incredible beaches, and world-renowned attractions like Balboa Park and the San Diego Zoo. Additionally, San Diego County is home to a strong military presence, with a deep appreciation for the sacrifices made by our service members and their families. We're proud to be part of this incredible community and look forward to working with businesses in San Diego County to drive progress and success."

– William Scogin, Founder and CIO of TWINTEL
Hiring IT Managed Services: What it offers?
Since almost every business requires an IT department, the demand for managed IT services has grown. Sadly, not all businesses can access San Diego's IT services because of high costs.
Business owners prefer a local provider for managed IT services as they are more affordable. You will profit by hiring proper experts more than you think. The advantages of using managed services for your IT in San Diego County include:
Access to the Latest Tech:
Twintel provides access to the best IT resources and experts. This access ensures you have everything you require for a business IT department. We regularly train experts and upgrade our equipment, making us your go-to option.
We have grown popular in the San Diego area because of our latest technology. Our experts provide the best services to the San Diego community, and we will do the same for you.
Industry Experience:
The services available to a company depend on the experience of its IT employees. The right service provider should know the industry practices and trends. So, Twintel keeps itself updated with the latest industry changes. By hiring our service, you can get the services you need for your business.
Cost-Effectiveness:
What is the most difficult obstacle for companies needing IT services—the IT costs? Businesses spend a lot to pay for their IT departments. However, outsourcing your IT management to our experts can save you time and money.
Our IT services help businesses save money by providing all IT management solutions under one roof. Business owners can then reinvest the money saved for other business ventures instead.
Business Security:
Twintel has been in the business long enough to understand the threat of data compromise. Data or identity theft can cost a company millions of dollars in a single incident. So, our experts don't compromise the security of your business.
Our experts apply the latest IT security protocols to ensure your business is secure. We will examine the current security measures in place at your company and adjust them if necessary.
World-Class Customer Services:
Outsourcing your IT requirements to an outside business is a big choice. When businesses hire us, they put their trust in our services. As a result, our team of IT experts offers the top IT solutions—so don't worry; you won't be disappointed.
We know customers don't like poor customer experience. As a result of years of effort, Twintel has a solid customer base. Even if it's your first time working with us, we'll treat you professionally.
Local Managed IT Services in San Diego County
Hiring us as an IT Service in San Diego County is the best decision for your company. Let Twintel handle things if you don't want to endanger company security. We'll give you the best IT support available and keep your company secure. To learn more give us a call at (888) 428-0599 or schedule a meeting today.

Mark Johnson is a passionate technology professional with over 11 years of experience in the Managed Services IT space and a wide variety of industry-leading certifications. Mark's extensive Managed IT experience and aptitude for quickly learning and adapting to new technologies has equipped him to offer valuable insight across a broad spectrum of business technology solutions.