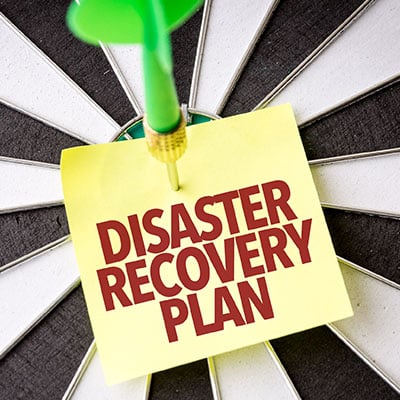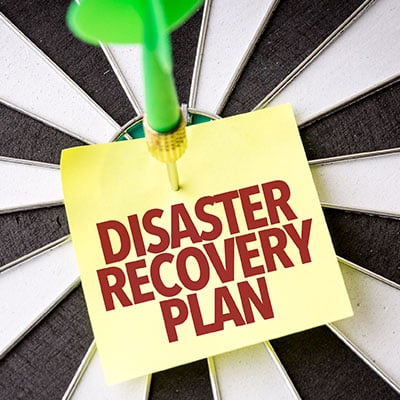 In business, you need to be ready for anything, including potential disaster scenarios. Therefore, it stands to reason that you have solid disaster recovery strategies in place to help you address them should the need arise. We've outlined three disaster recovery best practices you should consider for your business continuity strategy, as well as some tips to help you implement them seamlessly into your own operations.
Figure Out What All Potential Threats Look Like
The first step toward figuring out your business' continuity plan is to consider the types of disasters you will be facing. This means that you need to perform an analysis of all the potential threats your organization could face, no matter how unlikely they might seem. Granted, you should lend more credence to the most likely of disasters, but you can't rule anything out. Otherwise, you could be ignoring a glaring hole in your plan.
Basically, we're not telling you to plan for when an asteroid levels your office, but we are telling you to have a strategy in place to account for physical damage or power loss to your office. Your business continuity plan should be specific enough to address the most likely issues you'll face, but flexible enough to account for other less likely incidents, too.
Determine Your Business' Benchmarks
No matter the disaster, your organization will have critical data and systems that need to be recovered. It's up to you to determine what they are and how you will prioritize them. This will help you when it comes to responding to these disasters.
What it boils down to is knowing your various systems' maximum tolerable downtime, or MTD. This is how long a system can remain down before permanent damage is done to your business. Knowing this number gives you more flexibility and room for making important decisions in the event of a disaster. Your MTD can also help to inform your RTO and RPO, or your recovery time objective and recovery point objective, respectively. These metrics help you better prepare for a disaster by establishing how often a backup should be taken and how long it will take for you to restore said backup.
Test, Revise, and Test Your Plan Again
Your disaster recovery strategies will only be successful if you have multiple people working in tandem to ensure that it happens regularly and effectively. Otherwise, if the disaster renders that one person responsible for the strategy unavailable, you'll be left in dire straits. On the other side of things, the more people involved means more can get done, and the work is easier to achieve.
This is why it helps to have a hierarchy of people responsible for various parts of your plan; if one key person is unable to pull off the full plan, then at least certain other aspects of your continuity strategy will go off without a hitch. Furthermore, these processes should be written out to make them as accessible and easy-to-follow as possible.
After you have your business continuity plan mapped out, you should routinely test it to make sure that it works properly. This will help you in the event you actually need to use it, as you can be confident that the plan works as it should. It will also help you determine where weaknesses in your strategy lie.
Nobody Likes to Think About Business Disasters, But They Need to Be Anticipated
Twintel has plenty of recommendations to provide for your business' continuity plan, so be sure to reach out to us at 888-428-0599 or schedule a meeting today for more information and tips!

Twintel has grown into an expansive, full team of IT services professionals, acting as the outsourced IT department of non-profits, small to mid-size businesses, and enterprise-level corporations in Orange County, across California, and nationally.
Today, it's the strength and deep expertise of the Twintel team that drives positive outcomes for clients. Each of the support staff, technicians, and engineers works diligently each day to make sure that the companies served have the seamless, secure, and stable IT environments needed to allow them to pursue their organizational objectives.